Search for 'Graeme Revell' It has been four years since the events depicted ... Sin City is the most visually inventive comic book... December 30, 1999: the penultimate day of the ... It's not hard to argue that Edward Zwick is one of... It's not Casablanca, or even Die Hard, for that ...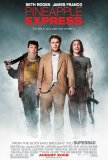 It has been said that the only way to truly enjoy ... The Crow is a gothic nightmare. With a view of ...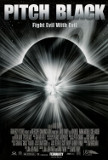 It's Vin Diesel week! Suddenly, this largely ... The Ruins does what a good psychological horror ... It's great fun, but certainly not great art. From ...