ReelViews for movies with music written by 'Reinhold Heil, Johnny Klimek' German filmmaker Tom Tykwer first gained a measure... Run Lola Run is one of those movies with the kind ... One Hour Photo is an actor's triumph - a fitting ...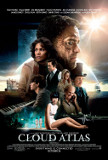 Based on a perusal of reviews for Cloud Atlas, one... George A. Romero may have been the originator of ... Perfume: The Story of a Murderer is beautiful in ...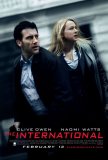 The International possesses the look and feel of a...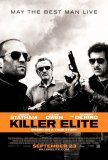 Despite having a perfect cast for a title like ... How do you get a werewolf movie to earn a PG-13 ... One Missed Call is yet another PG-13 horror movie ...