Search for 'David Twohy' Arrival, The
The biggest alien invasion picture of the summer of 1996 is Independence Day. But it's not the first. The Arrival, with a significantly lower budget than Fox's July 3 release, has that distinction, and, while this particular film doesn't boast an...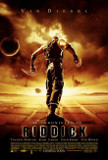 Chronicles of Riddick, The
With a title like The Chronicles of Riddick, one can assume that David Twohy's movie comes with lofty aspirations. Indeed, there are hints of a complex, involving story here. Unfortunately, too many of the nuances are drowned out by incessant, re... Fugitive, The
Despite his innocence, Dr. Richard Kimble (Harrison Ford) has been tried, convicted, and sentenced to die for the murder of his wife. On the bus ride that takes him to the prison where he will spend the rest of his days, Kimble is accompanied by t... G.I. Jane
With a title like G.I. Jane, it would be easy to dismiss Ridley Scott's latest effort as exploitation fare. Such a reaction, however, would do the picture an injustice. On the other hand, the movie lacks the thematic depth that the film makers wo...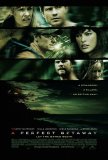 Perfect Getaway, A
There are times when a filmmaker tries so hard to surprise everyone that he ends up surprising no one. Such is the case with A Perfect Getaway, a film that exists for one reason: the twist. Writer/director David Twohy (Pitch Black) puts so much e...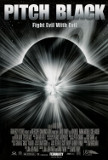 Pitch Black
It's Vin Diesel week! Suddenly, this largely unknown actor, whose only significant credits were a part in Saving Private Ryan and some voice work in The Iron Giant (as the title character), is a hot commodity with significant roles in two films op...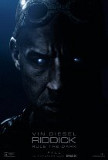 Riddick
Even after nine years, you can't keep a good man down. The indomitable protagonist of 2000's surprisingly engaging Pitch Black and 2004's disappointing The Chronicles of Riddick is back for his third go-around and, if the open-endedness of the narr... Waterworld
The makers of Waterworld, the current holder of the "most expensive film" title, have put a good portion of the money where the viewing public can see it -- on the screen. This production, with its massive explosions, amazing stunts, and breathtak...