Search for 'Graeme Revell' It has been four years since the events depicted ... Sin City is the most visually inventive comic book... December 30, 1999: the penultimate day of the ... It's not hard to argue that Edward Zwick is one of...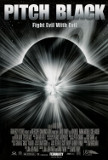 It's Vin Diesel week! Suddenly, this largely ... The Ruins does what a good psychological horror ... It's great fun, but certainly not great art. From ... First and foremost, Harsh Times is a character ...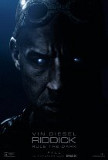 Even after nine years, you can't keep a good man ... What is the world coming to when the film ...