Search for 'Woody Allen and Marshall Brickman'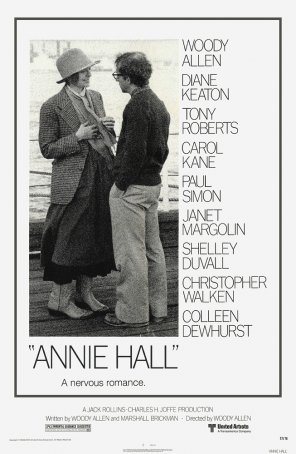 Annie Hall
In today's climate, it may no longer be in vogue to offer a laudatory assessment of Woody Allen's 1977 Oscar-winner, Annie Hall but, dammit, this is a really good movie and doesn't deserve the opprobrium it sometimes receives because of ... Manhattan
There are three kinds of Woody Allen movies: the comedies, the dramas, and the hybrids. Manhattan, which many critics believe to be Allen's most complete motion picture, belongs solidly in the third category - it has plenty of humorous lines (some... Manhattan Murder Mystery
What happens when a bored wife thinks her kindly old neighbor commits a murder? Woody Allen attempts to answer the question in his latest cinematic endeavor, Manhattan Murder Mystery. Carol Lipton (Diane Keaton) and her husband Larry (Woody A...