Reviews and Ratings for movies starring 'Ed Harris' Firm, The
Mitchell Y. McDeere (Tom Cruise) has just graduated in the top five of his class from Harvard Law School. With a record like his, there are understandably a lot of people interested in employing him. Offers abound from the large, the prestigious,... Glengarry Glen Ross
Is Glengarry Glen Ross really about salesmen, or is it about a bankrupt culture that produces and nurtures them? Certainly, it stands alongside Wall Street as one of the most unflinching views of a mindset that informed a generation of salesmen and... Gone Baby Gone
Gone Baby Gone is powerful stuff - a movie that derives its plot twists from moral conundrums rather than from narrative sleight of hand. The best mystery novels are the ones that use the genre as a stepping-off point for developing characters and... Happiness
Anyone who saw Todd Solondz's breakthrough feature film, Welcome to the Dollhouse, has the kernel of an idea about what to expect from the director's latest effort, the ironically-titled Happiness. Welcome to the Dollhouse is a dark comedy tha... History of Violence, A
Note: Although this review does not contain explicit spoilers, careful reading may make it possible to discern plot points. Consider this a warning. David Cronenberg, the director of such films as Dead Ringers and The Fly, has a reputation for b...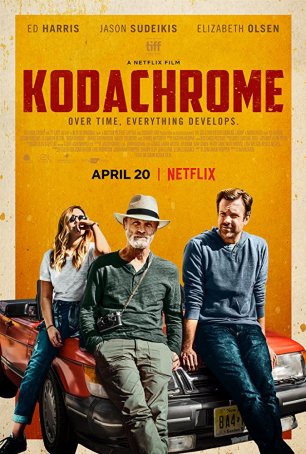 Kodachrome
Kodachrome is proof of the concept that solid direction and superlative acting can transform even a mediocre script into something worth watching. At its heart, Kodachrome is a middling road picture – a film whose every plot point is predict... Lady in the Water, The
When you consider a modern day fairy tale, no matter how twisted, ideal descriptions include "enchanting," "engaging," and "magical." They do not include "silly," "ridiculous," and "laughable." Unfortunately, in the case of Lady in the Water, the... Lost in Space
Lost in Space is New Line Cinema's bid to enter the space franchise race. Undoubtedly impressed by the long-term, consistent profitability of Paramount's Star Trek movies (the ninth of which will be released this year), New Line has decided to res...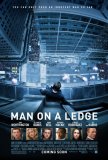 Man on a Ledge
Okay, so maybe after seeing Tom Cruise scale the tallest building in the world in Mission: Impossible - Ghost Protocol, 21 stories doesn't seem that high... but it's still a long way down. And I'd be willing to bet Sam Worthington didn't do all his...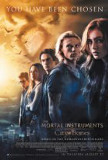 Mortal Instruments, The: City of Bones
Spoilers... I guess. Those who care, however, will have already read the book and therefore can't be spoiled. When it comes to movies based on YA novels, there are two flavors: those designed exclusively for fans of the books (Twilight, for ex...