Reviews and Ratings for movies starring 'Michael Nouri' Boynton Beach Club, The
When Boynton Beach Club began life, it was called The Boynton Beach Bereavement Club. Director Susan Seidelman, considering the somber nature of the original appellation, shortened the title with an eye toward marketing. Even with the new name, h...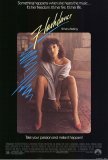 Flashdance
Flashdance might be considered one of the first signs of Hollywood's Apocalypse. This represented the coming-out party for no fewer than four major big-budget exploitation figures, and its unexpected box office success catapulted all of them into ... Invincible
One corner of the genre of sports clichés is devoted to true stories of overachieving underdogs. In recent years, Disney has repeatedly raided this area, creating one inspiring story after another, most of which (like Remember the Titans and The R...