Movies starring Amanda Crew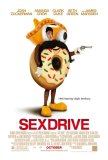 Sex Drive
Sometimes, even a hardened critic can be surprised by a movie. Based on the promotional material, Sex Drive appears headed down the worn track followed by a long line of formulaic teenage road comedies. I won't bother listing the titles - those w... Final Destination 3
With each new outing, the Final Destination movies are getting better. At this rate, by the fifth or sixth entry in the series, one of them will finish the year in my Top 10. Or maybe the films' relentless pursuit of creative mayhem and murder is...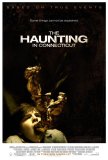 Haunting in Connecticut, The
Sometimes I wonder why I bother with PG-13 horror films. They're a dime a dozen and most of them aren't worth the celluloid the projector's light passes through. For every pleasant surprise like The Uninvited, there are about ten lifeless regurgi...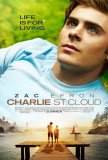 Charlie St. Cloud
I'm not a Zac Efron hater; I thought he did a solid job in Me and Orson Welles, a film that showcased his ability to act when given the opportunity. However, in Charlie St. Cloud (as in his previous outing for director Burr Steers, 17 Again), Zefr...