Movies starring Channing Tatum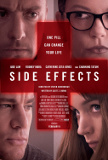 Side Effects
There's something delightfully old-fashioned about Steven Soderbergh's Side Effects. It's the kind of thriller that Alfred Hitchcock might make if he was still alive and active today. It never seeks to do too much with the premise nor does it go ov... Stop-Loss
Despite dismal box office results across-the-board, the major movie studios have yet to figure out that the American public is not interested in preachy movies about the war in Iraq. Filmmakers interested in producing compelling dramatic films abo...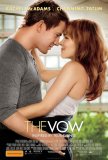 Vow, The
The only reason any male could have for seeing The Vow is the hope of getting laid afterwards. The only reason any female could have for seeing The Vow is if she views the plots of Harlequin romance novels as the height of modern storytelling. Thi...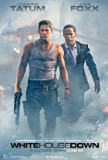 White House Down
White House Down is what it's advertised to be: a Roland Emmerich Film. Those familiar with the director's work won't be surprised by anything in the movie. It follows the Emmerich template: a spectacle-tinged, compelling setup; a dumb, disappointi...