Movies starring Cher One Flew Over the Cuckoo's Nest
Arguably, some of the issues addressed by One Flew Over the Cuckoo's Nest are not as relevant in 2006 as they were in the mid-1970s, but that realization in no way diminishes the film's dramatic impact. This was the second English language film fo...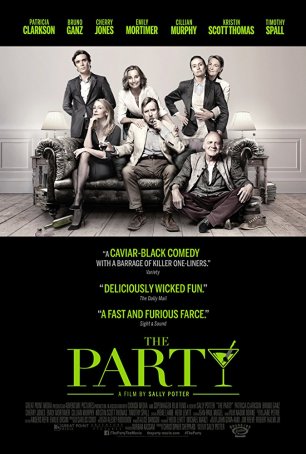 Party, The
Sally Potter's quirky The Party owes a lot to a generation's worth of French "gathering" films in which a bunch of characters come together for dinner (or something similar) and all hell breaks loose. Commonalities among these films in...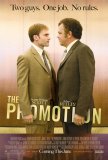 Promotion, The
The Promotion is a nice little comedy about what it takes to climb the corporate ladder and the toll such actions take on the psyche of a decent individual. Despite the presence of Seann William Scott, who will forever be known as Stifler from the...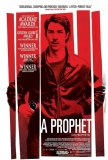 Prophet, A
A Prophet (Un prophète in its home tongue) is director Jacques Audiard's gangster-themed twist on the rags-to-riches story. Although it's a genre staple to present the story of an innocent corrupted by the criminal world and rising to a position ...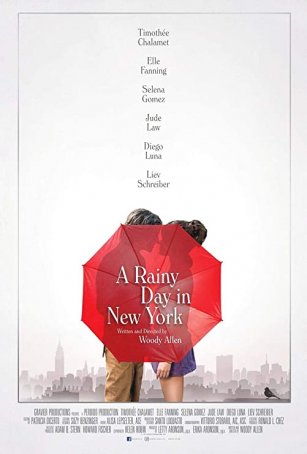 Rainy Day in New York, A
It's past time for Woody Allen to go gently into retirement. The Oscar-winning director, having made some of the 20th century's most memorable comedies, has nothing left to prove and his recent output is indicative of someone with no more sto...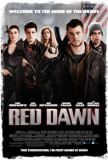 Red Dawn
John Milius' 1984 action/adventure film, Red Dawn, has long faded from the memories of all but a small group of intense devotees. It is perhaps best remembered, to the extent that it's remembered at all, as the answer to a number of trivia question... RV
A sample of questions that floated through this reviewer's mind while watching RV... Is the name "Big Rolling Turd" supposed to apply to the RV or the movie? Where's Chevy Chase when you need him? And, considering all the movies not being shown t... Scary Movie
It seems that every new comedy to arrive in theaters pushes the envelope further, daring the MPAA to give it an NC-17. Scary Movie, from the demented and very funny minds of the Wayans Brothers, becomes the latest motion picture to risk censure in... Signal, The
To say that The Signal has major tone problems is to understate the problem. While it's possible for a movie to function simultaneously as a horror movie and a parody of the genre, it's not the easiest trick to pull off and first-time feature dire... Sirens
On the surface, it's easy to assume that Sirens is a lighthearted erotic romp through the secluded wilds of Australia's Blue Mountains in the 1930s. Like in some modern-day garden of Eden, there are snakes, ripening fruit, and plenty of naked bodi...