Movies starring Cynthia Nixon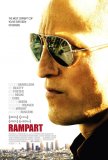 Rampart
It is fair to argue that, at least in the case of Rampart, Woody Harrelson is better than the material in which he appears. A cop story loosely based on real-life events, Rampart is cursed with a meandering script that mines overworked tunnels and ...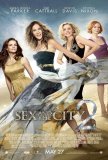 Sex and the City 2
"Movies for fans" (as distinguished from "fan-made movies") - motion pictures targeted primarily at aficionados of a series and secondarily at the public - have been around for decades, but never has one been as openly dismissive of the general mov...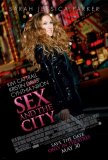 Sex and the City
In transitioning Sex and the City from the small screen to the big one, filmmaker Michael Patrick King (who was also one of the HBO show runners) chose not to make the movie inclusive. This is for the fans, and only for the fans. Those who lived a... One Last Thing
Perhaps I am unduly harsh on motion pictures that waste a promising premise. One Last Thing is a case in point - the underlying concept is rich with possibilities, yet director Alex Steyermark (Prey for Rock 'n Roll) and writer Barry Stringfellow ...