Movies starring Dakota Johnson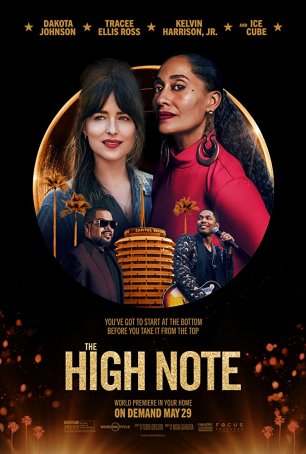 High Note, The
With movies like The High Note that tell familiar stories, it's all about how things are presented. Details matter. Performances are key and the "little things" that give the narrative a unique flavor are to be savored. In imparting the ...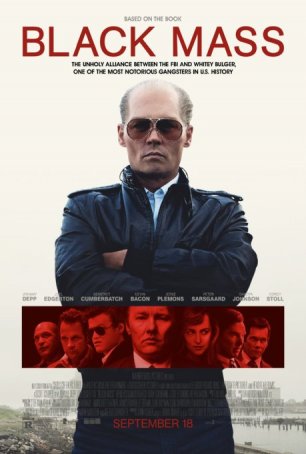 Black Mass
For Black Mass, Johnny Depp has dusted off his A-game, which has lain dormant for far too long. The actor's transformative portrayal of Whitey Bulger reminds us that Depp, when motivated, can do impressive work. By inhabiting the character rather...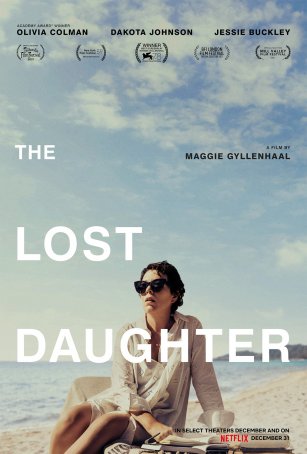 Lost Daughter, The
Although not much happens during the course of The Lost Daughter, the film's tone exerts a powerful spell. A character study of a woman who's neither as composed nor as affable as she initially seems, Maggie Gyllenhaal's directorial debut ex...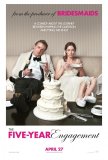 Five Year Engagement, The
The team behind The Five Year Engagement - producer Judd Apatow, director/co-writer Nicholas Stoller, and co-writer/star Jason Segel - is the same group responsible for Forgetting Sarah Marshall. Despite that, this movie feels less like the often ...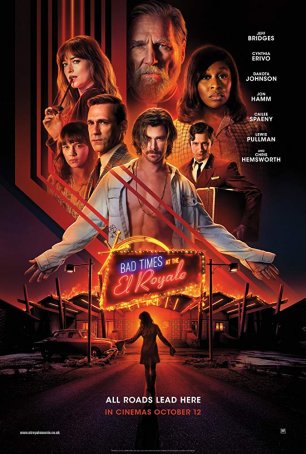 Bad Times at the El Royale
There was a time back in the 1990s when everyone wanted to be Tarantino. As we learned at the time, however, there's only one Tarantino and all the attempts to mimic his style and approach felt like third generation VHS dubs. Now, some 25 ye...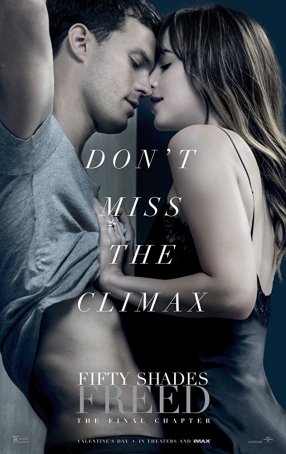 Fifty Shades Freed
Spoiler alert: There's a spoiler in paragraph #4. Is it a big deal? Depends on how deeply you're invested in these characters and whether you've read the books. It's there but it won't ruin the movie if you inadvertently read it. Alt...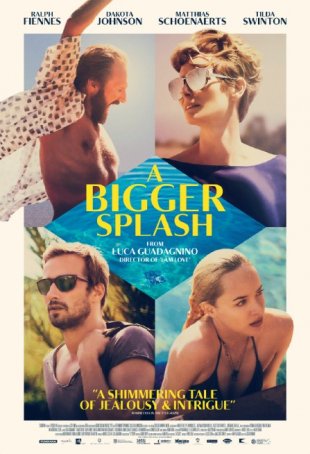 Bigger Splash, A
Is it A Bigger Splash or A Bigger Bore? Despite a strong cast, gorgeous cinematography, and a suffocating sense of sexual tension, this movie takes far too long to get off the ground. When it finally does - more than an hour into the 120+ minut...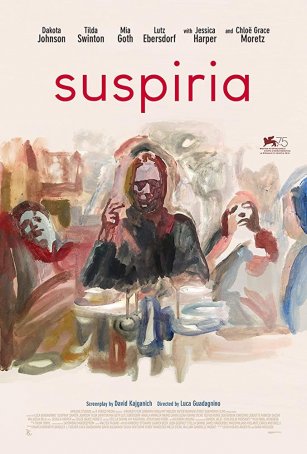 Suspiria
If I wanted to be kind, I'd call Luca Guadagnino's Suspiria remake "visually striking" and "stylish." If I wanted to be brutally honest, I'd call it "tedious", "pretentious", and even "painful" (although not in a good ...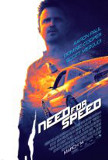 Need for Speed
Okay, no one anticipated that Need for Speed, the motion picture interpretation of the popular (and addictive) series of video games, would resemble Shakespeare. There was, however, a reasonable expectation that some of the adrenaline would transfe...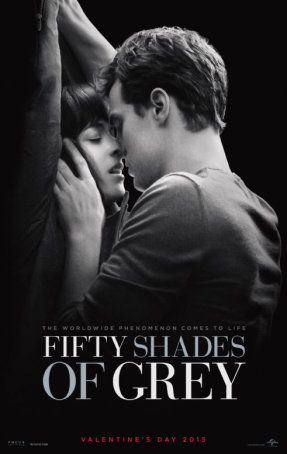 Fifty Shades of Grey
Who would have imagined that a movie about sex could be so boring? That's the bottom line when it comes to Fifty Shades of Grey, although I'm perfectly willing to admit that this could be one of those films where the "Men are from Mars, ...