Movies starring Danny Glover Witness
Calling Witness a crime thriller is technically accurate, but it does this layered and dramatically compelling movie a disservice. In fact, Witness is much more than a thriller. It's a love story, a fish-out-of-water tale, and an examination of c... Antz
In the Magic Kingdom, they must be getting nervous. For years, Disney has had a death grip on the animated market, but, as we enter the latter years of the 1990s, the corporation that gave us Bambi and Snow White is finding their dominance cha... Dreamgirls
Dreamgirls is a wonderful entertainment: a musical that, while not skimping on the music, delivers a multi-layered storyline featuring complex characters. The average Hollywood musical focuses on spectacle and, while there's some of that to be fou...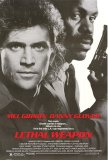 Lethal Weapon
It would be easy to lump Lethal Weapon into the vast scrapyard of mismatched buddy cop movies, but such a facile classification would do Richard Donner's 1987 thriller a disservice. This is one of the best of the subgenre, an action-packed movie t... Prince of Egypt, The
For many centuries, those producing mass entertainment have recognized the inherent drama and majesty in the story of the Hebrew exodus from Egypt. The tale has inspired countless plays, a renowned oratorio (Handel's "Israel in Egypt"), and one of... Beloved
Beloved, Jonathan Demme's much-anticipated adaptation of Toni Morrison's novel, is a powerful and disturbing motion picture that is likely to leave many movie-goers unsettled as they file out of the theater. Although the movie probably runs a litt... Rainmaker, The
It has been several years since I've read a book by John Grisham (I believe the last one was The Client). After three or four of Grisham's novels, I grew tired of the predictable repetitiveness and contrived suspense of the narratives. As a resul...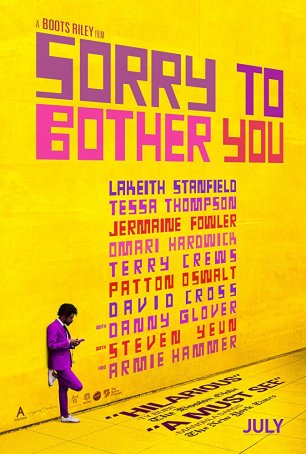 Sorry to Bother You
Sorry to Bother You may be 2018's answer to 2017's Get Out – an entertaining film with a strong socio-political subtext. At times very funny and occasionally outrageous, Sorry to Bother You defies expectations with a fresh take on survi...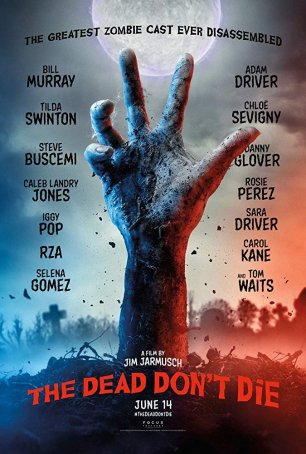 Dead Don't Die, The
In The Dead Don't Die, we get a glimpse of The Zombie Apocalypse according to hipster director Jim Jarmusch and, as one might expect, it doesn't resemble what we have come to expect based on the movies of George A. Romero or the TV series ...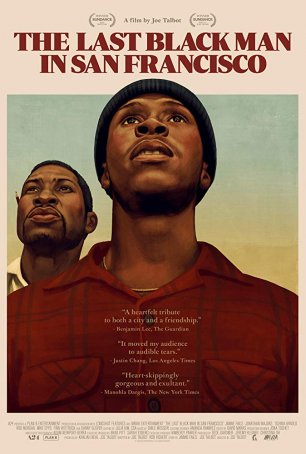 Last Black Man in San Francisco, The
When I was an adult living in the town where I grew up, I frequently drove by the house where I once lived, compelled as much by nostalgia as by the fantasy that I might one day buy it. When it comes to places, few exert quite the same hold as...