Movies starring Dennis Hopper Blue Velvet
Blue Velvet is David Lynch in peak form, and represents (to date) his most accomplished motion picture. It is a work of fascinating scope and power that rivals any of the most subversive films to reach the screens during the '80s. For Lynch, the ... Speed
Place your foot on the accelerator. Press down. Watch the needle on the speedometer creep above fifty. Now you're trapped. Whatever happens, you can't drop below that level - if you do, you're dead, and everyone on the bus with you. It might n... Hoosiers
Many will claim that Hoosiers is the best sports movie ever made. For me, it's in third place, trailing only The Natural and Rocky. Some will argue that Hoosiers deserves "extra credit" because it is based on a true story - how the small-town Mil...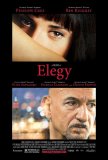 Elegy
Elegy, based on Philip Roth's The Dying Animal, provides an incisive perspective of how a person's inability to believe in love destroys a single, fragile chance at happiness. The movie tells the poignant tale of how one man - intelligent, urbane,... Apocalypse Now
Since its 1979 release, Apocalypse Now has been widely regarded as one of the most powerful and influential films about the Vietnam War. Were it not for the final thirty minutes, I might agree. There's little doubt that the bulk of the movie, whi...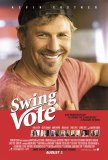 Swing Vote
In the past, it has been difficult to get the public interested in political films. This is especially true of younger viewers who are not old enough to participate in the voting process. 2008 may be different, however, with the "rock star" candi... Waterworld
The makers of Waterworld, the current holder of the "most expensive film" title, have put a good portion of the money where the viewing public can see it -- on the screen. This production, with its massive explosions, amazing stunts, and breathtak... Giant
Giant makes for an interesting case study of a "classic" American motion picture. Although it was a huge financial success for Warner Brothers, the prints were allowed to fall into a shocking state of disrepair over the years. And Giant's reputat... Red Rock West
There's a fine line between coincidence and contrivance, and what characterizes that demarcation has more to do with enjoyability than believability. Red Rock West, a film consigned to cable and video until a Bay Area theater decided to give it a s... Basquiat
Basquiat, the fictionalized biography of graffiti artist-turned-international sensation, Jean Michael Basquiat, is the latest in a long line of "suffering artist" motion pictures, following closely on the heels of last year's controversial Tota...