Movies starring Emma Thompson Dead Again
Of the eight movies committed to celluloid by director Kenneth Branagh, five of them have been either adapted from one of Shakespeare's plays (Henry V, Much Ado About Nothing, Hamlet, Love's Labour's Lost) or have made significant use of the Bard's... In the Name of the Father
Sometimes it's only through the greatest of tragedies and the gravest of injustices that human beings learn to relate to each other honestly and openly. Nowhere is this more apparent than in Jim Sheridan's searing In the Name of the Father, where ... Much Ado About Nothing
Much Ado about Nothing is Kenneth Branagh's adaptation of one of Shakespeare's better-known comedies. Centered around two romances - Hero (Kate Beckinsale) and Claudio (Robert Sean Leonard), and Benedick (Kenneth Branagh) and Beatrice (Emma Thomps... Carrington
Love comes in many forms -- platonic, romantic, and sexual -- and this is the issue at the heart of Carrington, a cinematic biography of artist Dora Carrington and her near-lover, writer Lytton Strachey. Though Dora, a heterosexual woman who didn'... Sense and Sensibility
It's a curious thing that the best 1995 adaptation of a Jane Austen book happens to be of her worst novel. Sense and Sensibility was the author's first published work and, as is often the case with early writing efforts, displays an undeniable shal... Harry Potter and the Order of the Phoenix
With its fifth cinematic outing, the Harry Potter film series has ascended to another level. In addition to providing a self-contained, well-paced adventure, Harry Potter and the Order of the Phoenix also begins to coalesce the epic ether that has... Remains of the Day, The
The cream always rises to the top, and such is the indisputable case with Anthony Hopkins' deeply moving portrayal of the stilted butler of Darlington Hall in the newest offering from Merchant Ivory. Reuniting Howards End co-stars Hopkins and Emma... Stranger than Fiction
Stranger than Fiction does a lot of things exceedingly well and almost none poorly. It takes a great premise and runs with it, neither wasting opportunities nor going off on tangents. It features strong work from both the main and supporting actors...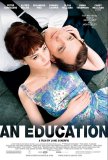 Education, An
What happens when you combine a star-making turn by a young actress with a supporting cast of an unimpeachable pedigree and a screenplay by Nick Hornby (High Fidelity, About a Boy)? The result, shepherded to the screen by Danish-born filmmaker Lon...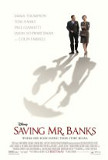 Saving Mr. Banks
For an author of long-form fiction, the writing process isn't merely technical. As absurd as it might seem, the writer bonds with his or her characters to the point where they can become as "real" as any flesh-and-blood person. This is especially t...