Movies starring Ferrell Erin Brockovich
The cinematic landscape of early 2000 is littered with the carcasses of disappointing dinosaurs presented by respected, or at least recognizable, filmmakers: John Frankenheimer and ... Stranger than Fiction
Stranger than Fiction does a lot of things exceedingly well and almost none poorly. It takes a great premise and runs with it, neither wasting opportunities nor going off on tangents. It features strong work from both the main and supporting actors...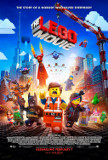 Lego Movie, The
Legos. They seem to have been around forever (actually, since 1949). As a kid, some 40 years ago, I can remember playing with them: colored plastic bricks that snapped together. Since then, the Lego empire has expanded, venturing into arenas previ... Anchorman
There was a time, long before cable and VCRs, when live local news was one of the biggest commodities television stations had to sell. During this era, news anchors were judged far less by their journalistic skills than by their ability to convey ... Phone Booth
Phone Booth became one of a number of post-9/11 films to fall victim to an increasing reluctance on the part of motion picture studios to release movies where on-screen events echo real-world tragedies. Joel Schumacher's thriller was originally se... Winter Passing
Winter Passing is a classic example of a pedestrian motion picture being lifted out of mediocrity by an arresting lead performance. Zooey Deschanel doesn't just elevate Winter Passing; she carries it. There are other things to be said in favor of...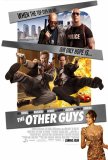 Other Guys, The
Will Ferrell's recent resume isn't anything to get excited about: Land of the Lost, Step Brothers, Semi-Pro, Blades of Glory. There's a sameness to all of them, not only in that the Ferrell characters are difficult to differentiate from one anothe...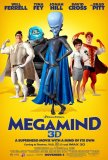 Megamind
[Seen in "standard" (non-IMAX) 3-D.] Megamind is largely what one might expect from an animated movie featuring a number of notable comedians in voice roles: an amusing diversion. A soft satire of superhero films (one that's less clever than ei...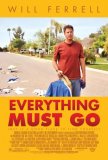 Everything Must Go
As their careers develop, many comedians yearn to cross over into serious dramatic roles, if only on occasion. This has happened with John Cleese, Steve Martin, Robin Williams, Tom Hanks, Jim Carrey, and Adam Sandler. Some are more successful than... Starsky & Hutch
The mining of old television shows continues, and, while one wouldn't expect much from a movie version of the vintage late-1970s TV cop series, Starsky and Hutch, this is one time when the filmmakers have uncovered some surprisingly rich ore. The ...