Movies starring Hugh Jackman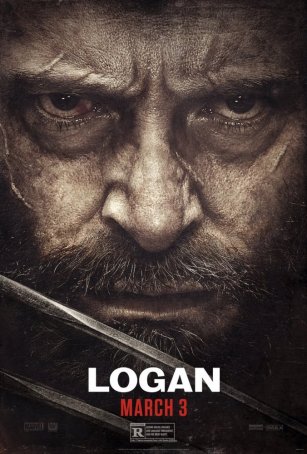 Logan
On the surface, Logan is a superhero movie featuring the return of two of movie-dom's most beloved and venerable mutants. Patrick Stewart and Hugh Jackman were both on hand when Bryan Singer's 2000 feature X-Men blew open the doors to modern moti...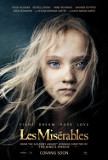 Les Miserables (2012)
Les Miserables, believed by some to be the best novel ever penned in French, has been adapted in nearly every form imaginable, including dozens of movies, television mini-series in French and English, loose "thematic reworkings," and comic books. ...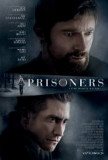 Prisoners
Whodunits are rarely a good playground for Hollywood films. The average mystery, whether a stripped-down Agatha Christie-esque tale or a more complex endeavor, is too demanding for the structural constraints of a motion picture. As a result, when o...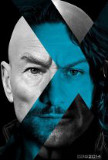 X-Men: Days of Future Past
X-Men: Days of Future Past doesn't feel like a superhero movie, at least not in a traditional sense. There are action scenes but many are suffused with a sense of futility. Battles turn into massacres with the "good guys" on the wrong side of the c... X-Men
For Marvel Enterprises, the arrival of X-Men on the big screen represents the culmination of efforts that stretch back more than 20 years. For that long, Marvel has been trying to get one of their properties - Spiderman, The Fantastic Four, X-Men,... X2
The problem with X2 is essentially the same one that plagued X-Men: too many characters, resulting in too little screen time for each one. X2 may be the most ambitious superhero motion picture to date, but it doesn't work quite as well as Spider-...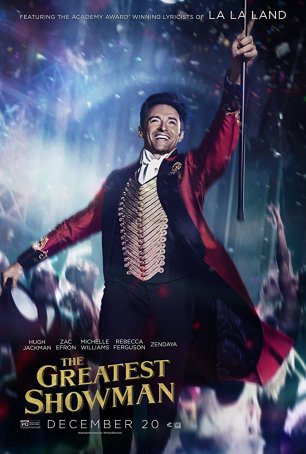 Greatest Showman, The
In style, if not substance, The Greatest Showman is reminiscent of the Disney film, Newsies. Like the 1992 live-action musical, The Greatest Showman comes to life when the characters are singing or dancing but struggles through the sequences i... X-Men: The Last Stand
For X-Men viewers, this is probably as straightforward as it gets: if you liked the first two, you're likely to appreciate the third. X-Men: The Last Stand isn't as taut or satisfying as X-Men 2, but it's better constructed and better paced than t... Flushed Away
In the past few years, CGI animated films have fallen into a depressing rut. The objective has become getting a product out the door rather than taking the time and effort to produce something memorable. The result has been a generic, formulaic m... Happy Feet
Happy Feet is a weird movie. No one can accuse director George Miller and his co-writers of playing it safe, but there are some genres - such as family-friendly animation - where adherence to conventions can be viewed as a positive trait. 75 minu...