Movies starring Jeremy Irons Lion King, The
"Hamlet" meets The Jungle Book - that's what The Lion King is - adding, of course, a few special touches all its own. Disney's 32nd animated feature film is its darkest since The Black Cauldron, and, in many ways, a departure from the light-hearte... Kingdom of Heaven (Director's Cut)
In recent years, the term "director's cut" has undergone a devaluation. It has become a marketing term, appended to DVDs to enhance their salability. Often, a "director's cut" will be essentially the same as the theatrical cut, except with a fe...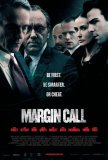 Margin Call
Long ago, the concept of "money" was devised as a means by which commerce could be simplified - after all, it's easier to carry around some kind of marker than cows or cattle or bags of grain. As society has evolved, however, so has the way in whic...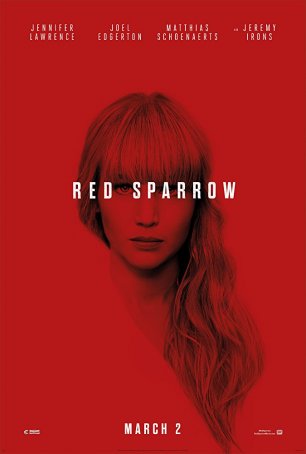 Red Sparrow
Red Sparrow is a deliciously perverse, unflinchingly violent thriller – a modern-day espionage tale that breaks with the tradition of making the spy business the purview of suave and debonair characters. With a story that argues that the Col... Kingdom of Heaven
In Gladiator, director Ridley Scott transported movie audiences to the year 180 AD. Five years and four motion pictures later, the Oscar-winning director has again immersed himself in the blood and gore of hand-to-hand combat, although this time t...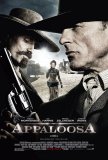 Appaloosa
One of the most evident signs of the shift in movie-goers' tastes over the years has been the decline of the Western. Once among the most popular of film genres, it now ranks near the bottom. If there's a benefit to this downturn, it's that mode...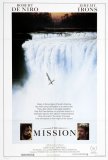 Mission, The
Spoilers: This review speaks in specific terms about the ending of the film. If you haven't seen it and intend to do so, avoid reading beyond the first few paragraphs. The Mission represented Roland Joffé's follow-up to his deeply unsettling... Die Hard with a Vengeance
Perhaps the best way to describe the third segment in the popular Die Hard series is by comparing it to the previous two. That should give an adequate assessment of how far the adventures of John McClane (Bruce Willis) have fallen. The original D... Stealing Beauty
What do you call a character study with shallow, sketchily-drawn characters, but a gorgeous setting? A scenery study, perhaps. Or an atmosphere study. Either would be appropriate for Stealing Beauty, a stylish, sensual motion picture that's holl...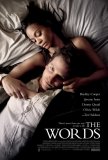 Words, The
Nicholas Sparks wasn't involved with the development of The Words, but he might as well have been. There's a distinctly "Sparks-ian" feel to the movie, and its awkward framing device recalls the one from The Notebook. In fact, structure more than t...