Movies starring Julianne Moore Magnolia
With Magnolia, director Paul Thomas Anderson has segued into the realm of the three hour movie. It's an ambitious step to take - making lengthy, ensemble movies with tangentially related and occasionally interconnected storylines can be a risky en... Far From Heaven
Welcome to the world of "Father Knows Best", white picket fences, and brilliant fall colors. Todd Haynes' Far From Heaven takes us to Hartford, Connecticut, circa 1957. However, unlike most traditional period piece dramas, the intention here isn'... Boogie Nights
There was a time during the long history of the adult entertainment industry that porn films showed signs of artistic ambition. During the late '70s, a small cadre of directors believed that they could combine the raunch of real sex with an in... Short Cuts
Helicopters thunder through the air over Los Angeles, raining malathion on the city in an attempt to end the dreaded Medfly invasion. Below, in each house and apartment, an individual drama is being played out. As in any human settlement at... Ideal Husband, An
An Ideal Husband is a delightful parfait - an irresistible concoction of brilliant dialogue, sumptuous set design, top-notch acting, and a plot littered with Machiavellian twists. Possessing a light tone tinged with an acerbic accent, An Ideal Hus...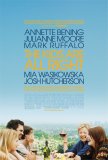 Kids Are All Right, The
The kids may be all right, but the adults aren't. That's the underlying premise of Lisa Cholodenko's unconventional family drama - a motion picture that uses wry humor and uncommon sensitivity to underscore some of the difficulties inherent in any...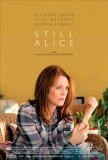 Still Alice
There's no shortage of literature and cinema about human beings afflicted with Alzheimer's or some form of dementia. The near universality of the caregiver's experience, one of the most painful trials any person can be asked to endure, is one reaso...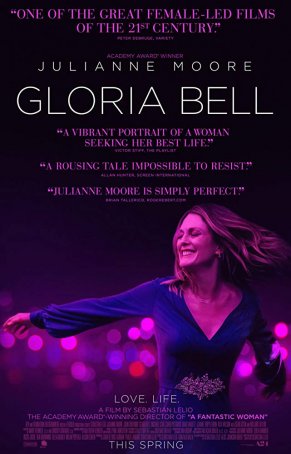 Gloria Bell
We don't see many movies like Gloria Bell these days. Simple, adult character studies with major stars have become a rarity in today's movie climate. Gloria Bell is sedate in its approach – it tells a story but the narrative is devoid of ... Children of Men
Children of Men, Alfonso Cuarón's adaptation of the P.D. James novel, takes a look at England in an apocalyptic near-future, when standards of law and order have broken down and the country is ruled by a fascist dictator. The movie is set in 2027... Freedomland
Freedomland is one of an increasingly endangered species: the adult movie that's about something. By "something," I mean a serious issue - the kind of thing films shy away from for fear of alienating viewers. Underneath the trappings of a police ...