Movies starring Kim Basinger L.A. Confidential
Crooked cops. The mystery and allure of Hollywood in the '50s. Death, double-crossing, and secret alliances. Paparazzi waiting to get that one breakthrough picture. These are just some of the elements that make Curtis Hanson's L.A. Confiden... Natural, The
Sometimes, pure technical accuracy isn't enough. Sometimes, artistry has to be taken into account. One such case in point is Barry Levision's The Natural, arguably the best baseball movie ever made. The film works not because it is flawless in i... Cellular
Cellular is a nearly perfectly executed "high concept" thriller, that, like Speed and Phone Booth, uses a gimmicky setup but is paced so relentlessly that you don't have time to dwell upon the obvious implausibility of the situation. (It should be... Door in the Floor, The
As a character study that examines a pair of reprehensible individuals, The Door in the Floor does an excellent job. The problem with the film is simple: how many people want to spend nearly two hours in the company of such characters. The viewe...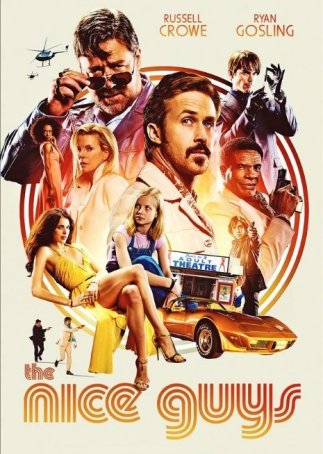 Nice Guys, The
For those familiar with director Shane Black's oeuvre, The Nice Guys is closer to Kiss Kiss Bang Bang than Iron Man 3. Featuring the same blend of high octane action and Tarantino-esque humor as Black's 2005 debut, The Nice Guys doubles as a come... Batman
The superheroes of DC Comics have been very good to Warner Brothers. In 1978, Superman became a major motion picture event, packing theaters and resulting in a franchise that generated three sequels before collapsing under the weight of bad writin... Sentinel, The
The Sentinel is a movie in which one's perception of the proceedings will be impacted by a familiarity (or lack thereof) with the TV series 24. For those for whom that number means little more than "two dozen," The Sentinel is a Michael Douglas mo... Ready to Wear
"[Ready to Wear/Pret-a-Porter] is just a silly little movie, it's not a serious epic. So just enjoy, laugh with it, have a good time. It's no big deal." - Robert Altman, director of Ready to Wear One wonders whether Robert Altman arrived at ...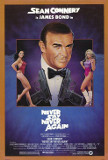 Never Say Never Again
In 1971, following the release of Diamonds Are Forever, Sean Connery announced that he would "never again" play the role of James Bond. As a result, the producers brought in Roger Moore, and the series continued. 12 years later, in 1983,...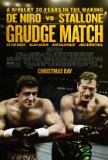 Grudge Match
Back in the 1980s, when Sylvester Stallone was at his peak and the Rocky movies were arriving at regular intervals, there was an ongoing joke that, 20 or 30 years from then, Stallone would be doing Rocky 15 with the pugilist using a walker to get a...