Movies starring Klaus Maria Brandauer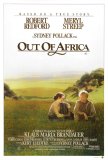 Out of Africa
Watching Out of Africa a quarter of a century after its release, it's almost impossible to guess how it won the Oscar for Best Picture. There's little doubt that this is a feast for the eyes and ears. The pairing of John Barry's lush score with D...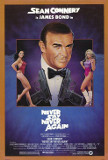 Never Say Never Again
In 1971, following the release of Diamonds Are Forever, Sean Connery announced that he would "never again" play the role of James Bond. As a result, the producers brought in Roger Moore, and the series continued. 12 years later, in 1983,...