Movies starring Lance Henriksen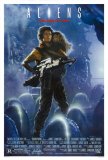 Aliens
Perhaps the best single word to describe James Cameron's Aliens is relentless. Tautly paced and expertly directed, this roller coaster ride of a motion picture offers a little bit of everything, all wrapped up in a tidy science fiction/action pack...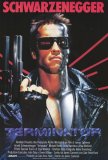 Terminator, The
The Terminator, the film that catapulted Arnold Schwarzengger into Hollywood's stratosphere, was never designed for more than a niche audience. Indeed, while the film made a nice profit for Orion Pictures (returning grosses about six times its cos... Tarzan
One thing viewers should never reasonably expect from an animated movie is faithfulness to the source material. Adult themes and unhappy endings rarely make it into a Disney movie. That's why Ariel survives in The Little Mermaid, the bulk of Alad...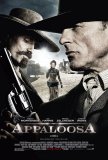 Appaloosa
One of the most evident signs of the shift in movie-goers' tastes over the years has been the decline of the Western. Once among the most popular of film genres, it now ranks near the bottom. If there's a benefit to this downturn, it's that mode...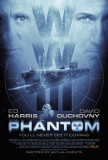 Phantom
With a title like Phantom, one might easily assume that this movie is a ghost story. In actuality, however, it's a submarine thriller loosely based on actual events from 1968. The tale told by Phantom falls into the realm of "historical fiction." A... Dead Man
Dead Man, Jim Jarmusch's first feature since 1992's Night on Earth, is a quirky chronicle of one man's physical and spiritual search for a place of belonging. Jarmusch chose to make Dead Man a western because, according to him, the genre is "very ... Hard Target
Take a deep breath and prepare to suspend your disbelief, because in bringing us this summer's first (and probably only) pure action film, Jean-Claude Van Damme and John Woo have given new meaning to the word "preposterous". Chance Boudreaux (Va... Scream 3
They say the third time's a charm. In the case of the Scream movie series, the Wes Craven/Kevin Williamson collaboration credited for having revived the slasher genre in the '90s, this cliché proves to be a falsehood. The most recent (and hopefu...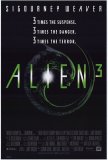 Alien 3
First, there was the creepy horror of Ridley Scott's atmospheric Alien. Then, some six years later, James Cameron took elements from the first and crafted one of the best science fiction/action films of all time: Aliens. After two such superior...
Alien vs. Predator
Alien Vs. Predator is a gimmick - an all-too-blatant attempt to lure fanboys away from their computer games and into theaters. It's not likely that the movie will be of great interest to anyone else, except perhaps as a curiosity. As an attempt to...