Movies starring Liam Neeson
Schindler's List
There have been numerous documentaries and dramatic productions focusing on the Holocaust, including a television mini-series which many consider to be the definitive work. As a result, in deciding to film Schindler's List, director Steven Spielbe... Rob Roy
Ultimately, it's of minor import how much of Rob Roy is based upon historical fact and how much has been embellished by the pen of screenwriter Alan Sharp. As a hero of 18th century Scotland, Robert Roy MacGregor is known to have walked through th... Star Wars (Episode 1): The Phantom Menace
When George Lucas first conceived the idea for Star Wars, it was just a movie. Over the course of 22 years, it has grown into a full-blown phenomenon - an event that gives promoters orgasmic shivers and makes theater employees wish they could take... Kingdom of Heaven (Director's Cut)
In recent years, the term "director's cut" has undergone a devaluation. It has become a marketing term, appended to DVDs to enhance their salability. Often, a "director's cut" will be essentially the same as the theatrical cut, except with a fe...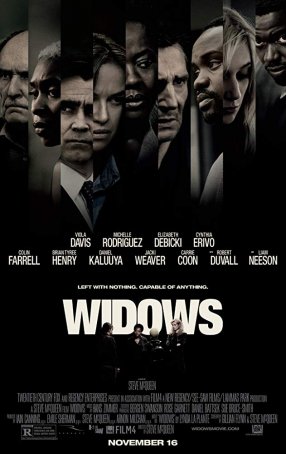 Widows
Harry Rawlings (Liam Neeson) is a career criminal – a thief so meticulous that he has operated for thirty years without being caught. He plans each job ahead, writing all the details in a notebook, and leaves nothing to chance. But fate catc... Batman Begins
Of all the major comic book characters to transition to a less static visual media, none has been more mistreated than the Bat-Man. As originally envisioned by creator Bob Kane in 1939, Batman was a dark character who walked the tightrope between ... Michael Collins
"It's my considered opinion that in the fullness of time, history will record the greatness of [Michael] Collins and it will be recorded at my expense." -- Eamon De Valera, President of the Republic of Ireland, 1966 Of the more than five dozen...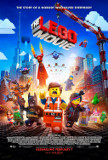 Lego Movie, The
Legos. They seem to have been around forever (actually, since 1949). As a kid, some 40 years ago, I can remember playing with them: colored plastic bricks that snapped together. Since then, the Lego empire has expanded, venturing into arenas previ...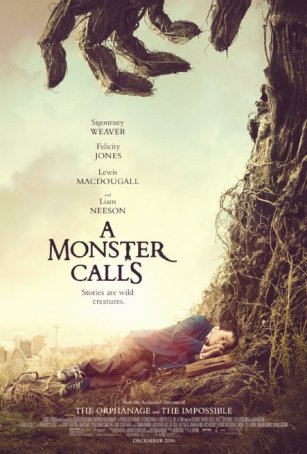 Monster Calls, A
We all have monsters - dark impulses that dwell in the deepest recesses of our minds, occasionally forcing their way into our nightmares or impinging on our consciousness. A Monster Calls asks (but doesn't answer) the question of whether such m... Ethan Frome
When we first meet Ethan Frome (Liam Neeson), he is a broken man hobbling around town. The new preacher takes an interest in him and soon learns the tragic tale of Frome's life. Years ago, as a younger and more hale man, Ethan married Zeena (Joan...