Movies starring Nelsan Ellis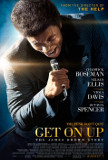 Get On Up
2014 has already seen one straightforward, largely unimaginative bio-pic of a '60s music icon (Frankie Valli in Jersey Boys) - now along comes another. Get on Up, like Jersey Boys, is more notable for its music than for anything else that ends up ...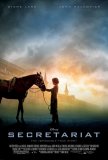 Secretariat
Secretariat joins Disney's pantheon of sports movies about underdogs that defy odds and become champions. Of all the movies in this group (which includes Remember the Titans, The Rookie, Invincible and Miracle), this is the least effective, in lar...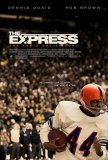 Express, The
The Express is the latest movie to join an ever-expanding subgenre of the "sports movie" category: fact-based films that explore the impacts of integration into various contests during the latter half of the 20th century. We have already seen prod...