Movies starring Paul Newman Hustler, The
There are some who wrongfully assume that The Hustler is about pool. It is a natural assumption: much of the action takes place in billiards rooms and pool halls, but this movie is no more about pool than Martin Scorsese's Raging Bull is about bo... Butch Cassidy and the Sundance Kid
Despite arriving during the era when this kind of movie was beginning a slow but inexorable fall from public favor, Butch Cassidy and the Sundance Kid remains one of the best crafted and most beloved of all the Westerns. In addition to launching R... Cool Hand Luke
"What we have here is… failure to communicate." In the history of motion pictures, there are a few - but only a few - better-known quotes. Even people who have never heard of Cool Hand Luke know that line (and can ape it with an imperfect Sto...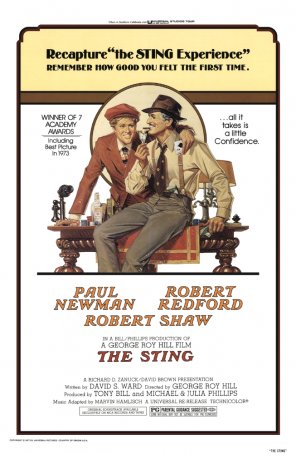 Sting, The
This review contains oblique spoilers. Since it's a con movie, even unspecific revelations could potentially spoil aspects of the viewing experience. Keep that in mind if you choose to read on…Butch and Sundance ride again! Re-united with G... Hudsucker Proxy, The
"Out of hope, out of rope, out of time." - William Cobbs in the opening narration of The Hudsucker Proxy Tim Robbins has a knack for finding his way into superior satires. After taking the lead role in Robert Altman's The Player and starring... Nobody's Fool
Nobody's Fool is about as sublime a motion picture as is likely to come out of Hollywood. With a structure that contravenes the norm, this film concentrates on character first, letting the plot fall naturally into place. Situations are forced on ... Cars
Thus far, Pixar has given features and voices to bugs, toys, monsters, and fish, so why not cars? Although Cars is arguably the weakest animated feature to emerge from the virtual drawing board at this successful company, it's also the best animat...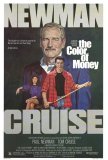 Color of Money, The
The Color of Money is a good movie, but perhaps not a good sequel. In revisiting the shady, obsessive world of former pool shark Fast Eddie Felson (Paul Newman), Martin Scorsese provides us with a character so different from the one found in Rober...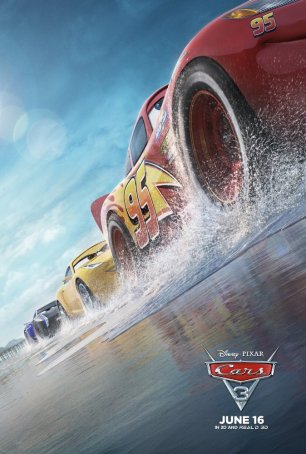 Cars 3
In 2002, Paul Neman made his final live-action film, The Road to Perdition. Following that performance, he retired, making only a few TV appearances. He made one exception, providing the voice of Doc Hudson in Pixar's 2006 animated feature, C... Message in a Bottle
For anyone who wept hopelessly at the tragic romance of The English Patient, Message in a Bottle is the movie you have been waiting for. In addition to being a beautifully-photographed motion picture with a solid (albeit melodramatic) storyline an...