Movies starring Reese Witherspoon Pleasantville
Welcome to a world where Father knows best, where Mother cooks dinner, and where Sister and Brother's small missteps are treated with stern-but-kind lectures. It's a realm where everyone is nice to one another, where neighbors greet each other... American Psycho
Sight unseen (except by attendees at the 2000 Sundance Film Festival, where the movie premiered), Mary Harron's American Psycho has already become one of the most controversial motion pictures of the year (making it a "must see" for some film-goers... Election
Election becomes the first droplet in the recent deluge of teen comedies to score a palpable hit. In the wake of Can't Hardly Wait, She's All That, Never Been Kissed, and about a dozen others, Election arrives like a desperately needed cool breez... Freeway
What happens when you cross The Brothers Grimm with David Lynch, and throw in a little Quentin Tarantino for good measure? The result, or something very much like it, can be found in Matthew Bright's brilliant, incisive satire, Freeway, which upda... Walk the Line
When I spoke to Roger Ebert shortly before first seeing Walk the Line, he remarked that he knew almost all of Johnny Cash's songs by heart. I cannot make the same claim. I'm familiar with a few of them - mostly those that got radio play - but many ...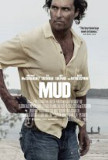 Mud
The ghost of Mark Twain looms large over Jeff Nichols' Mud, a modern-day homage to the settings and characters popularized in some of Twain's best loved works. The protagonists in Mud, a couple of 14-year olds, are named Ellis (Tye Sheridan) and Ne...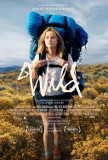 Wild
This is Reese Witherspoon's big Oscar push and the strength of her performance - easily the most forceful and memorable aspect of an otherwise unremarkable motion picture - may well earn her a nomination. Witherspoon certainly goes all-out, doing...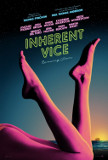 Inherent Vice
At first glance, Inherent Vice might seem to be a detective story. Look a little closer, however, and it becomes clear that this is Paul Thomas Anderson's idea of a comedy. There's slapstick, lowbrow material, and enough strange characters an...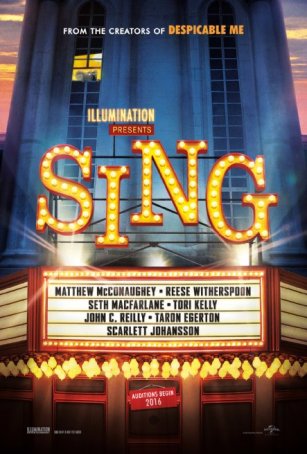 Sing
Sing, the final major animated film of 2016, can be described using six words: great soundtrack, generic story and artwork. After enjoying Disney/Pixar's strong animated slate this year (Zootopia, Finding Dory, Moana) with Focus' Kubo and... Penelope
One could be forgiven for approaching Penelope with a certain amount of skepticism. It has two points against it - not only is it opening in the middle of one of the bleakest cinematic seasons but it has sat on the shelf for nearly two years since...