Movies starring Renee Zellweger Jerry Maguire
Every time I think Hollywood has slipped beyond redemption, someone in the system produces a film like Jerry Maguire that renews my faith. Apparently, creativity is not dead in the mainstream movie market -- not entirely, at least. This is th... Whole Wide World, The
During the course of his short, stormy life, Depression era writer Robert E. Howard created more than two dozen pulp heroes, and wrote hundreds of short stories. His best-known creation, Conan the Barbarian, became so popular during the 1970s... Shark Tale
The first salvo in the battle of the would-be autumn family blockbusters has been fired by Dreamworks. Beating The Incredibles to the screen by more than a month, Shark Tale represents the fourth digitally animated feature to come from the studio ... Chicago
Once upon a time, a Broadway musical like Chicago would have automatically received a silver screen treatment – but that was before the popularity of the movie musical crashed and burned. Nevertheless, the enthusiasm surrounding the 1996 revival... Bridget Jones' Diary
Bridget Jones's Diary is, quite simply, the finest motion picture released by Miramax Films since 1999's The Cider House Rules. Based on the novel by Helen Fielding, the screenplay for Bridget Jones's Diary (written by Four Weddings and a Funeral ... Me, Myself & Irene
After taking a break to become involved in the production of the small coming-of-age drama Outside Providence, the Farrelly Brothers are at it again. Their 1998 hit, There's Something About Mary, will forever be known for breaking the semen barrie...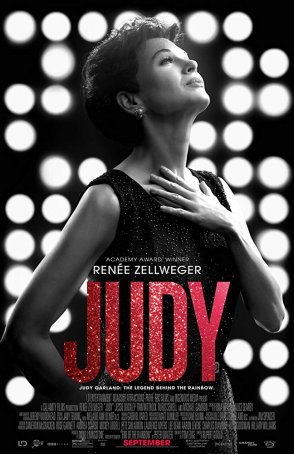 Judy
When today's average movie-goer thinks of Judy Garland, the image that comes to mind is that of Dorothy Gale, the girl-next-door heroine of The Wizard of Oz. Few remember the Garland of the 1960s – a pill-popping alcoholic with a self-dest... Leatherheads
There's a rule in Hollywood: spring is for baseball films; fall is for football films. It's a time-honored tradition that makes sense when one considers the seasonal popularity of the sports, but Leatherheads flouts it. This is a football-themed ... Miss Potter
Beatrix Potter may not be as well-known a name today as Harry Potter, but what child doesn't show recognition at the mention of "Peter Rabbit?" Miss Potter's most lasting contribution to the pantheon of characters from children's literature, Peter...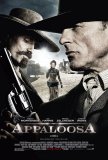 Appaloosa
One of the most evident signs of the shift in movie-goers' tastes over the years has been the decline of the Western. Once among the most popular of film genres, it now ranks near the bottom. If there's a benefit to this downturn, it's that mode...