Movies starring Rob Corddry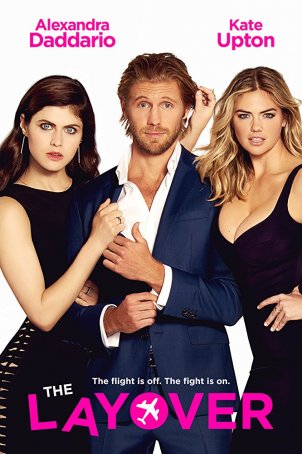 Layover, The
The Layover is an appalling movie – a reworked version of the essential plot elements of 2011's Something Borrowed with everything worthwhile (and there wasn't much to begin with) removed. The result is an unpleasant, unwatchable example...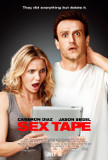 Sex Tape
Two fundamental problems afflict Sex Tape (aside from the fact that it's not consistently funny): a shocking ignorance about the state of modern technology and a mistaken belief that the subject matter is inherently edgy. The screenplay is disappoi...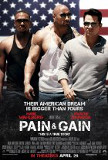 Pain & Gain
With a title like Pain & Gain and Michael Bay at the helm, this review looked like a great opportunity for a vitriolic screed, but that's not going to happen. Defying expectations, Pain & Gain not only represents one of the best movies Bay has made...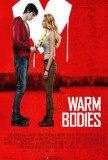 Warm Bodies
As if it wasn't bad enough that Twilight defanged vampires, turning them into whiny emo Harlequin romance heroes, now Warm Bodies has done something similar for zombies. Granted, that latter evisceration is more challenging than the former. After a...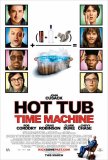 Hot Tub Time Machine
In the case of Hot Tub Time Machine, the title is arguably more inventive than the movie. An attempt to flavor The Hangover with a little Back to the Future, this film argues that what happens in the '80s stays in the '80s, but does so with middli... Heartbreak Kid, The
Combine the Farrelly Brothers (Bobby and Peter) with Ben Stiller, a Cameron Diaz lookalike, and a copious dose of bodily fluids in a raunchy romantic comedy, and what do you get? Not There's Something About Mary II, that's for sure, although that ... Harold and Kumar Escape from Guantanamo Bay
Harold and Kumar Escape from Guantanamo Bay exists because it was cheap to make and has a devoted core audience, not because its predecessor, Harold and Kumar Go to White Castle, was a blockbuster. The filmmakers, understanding what made the first... What Happens in Vegas
What Happens in Vegas takes the "thin line between love and hate" approach to the romantic comedy. It's a time honored tradition: the characters begin as antagonists but end up madly in love. Along the way, sparks fly. In this case, director Tom ...