Movies starring Sean Hayes Bucket List, The
Lately, it seems every time I review a Rob Reiner movie, I lament the fall this once reliable filmmaker has taken. Admittedly, Reiner started at such a pinnacle that there was nowhere to go but down, but it's beyond consideration that the director...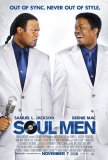 Soul Men
No one could accuse Soul Men of originality - it cribs liberally from countless buddy films and road movies - but it offers enough energy and humor to overcome its shortcomings. The hit-to-miss quotient of the film's frequently profane and raunchy...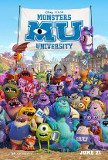 Monsters University
For Pixar, Monsters University stops the bleeding. In the wake of two disappointing films, 2012's lackluster Brave and 2011's misfire Cars 2, the animation company has returned to solid footing with a prequel to their 2001 entry, Monsters Inc. Alth... Cat in the Hat, The
There is an almost overpowering desire to write this review in the style of Dr. Seuss, but I will resist it - primarily because the end product is more Mike Myers and overblown production design than it is the clever text of one of the most beloved... Win a Date with Tad Hamilton
One reasonable way to judge a romantic comedy is to ask how strong a rooting interest the viewer has in the coupling that is destined to occur at the end of the film. In Win a Date with Tad Hamilton!, the desire is lukewarm. The central flaw here...