Movies starring Terrence Howard St. Vincent
Call it the Grumpy Old Man syndrome. In recent years, there has been a spate of movies about hoary curmudgeons bonding with kids. From Bad Santa to Bad Grandpa, it's all about oldsters learning life lessons from youngsters and vice versa. St. Vin...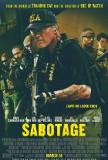 Sabotage
Sabotage, from director David Ayer (the writer of Training Day and writer/director of End of Watch), is a cop-centered thriller wrapped around a whodunit. It also attempts the significant feat of re-inventing Arnold Schwarzenegger now that his days...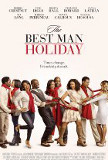 Best Man Holiday, The
In the normal course of things, a sequel would be unlikely for a 14-year old film whose box office performance, while profitable, wasn't exceptional. (The Best Man, made for about $9 million, grossed north of 3.5 times that during its theatrical ru...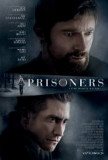 Prisoners
Whodunits are rarely a good playground for Hollywood films. The average mystery, whether a stripped-down Agatha Christie-esque tale or a more complex endeavor, is too demanding for the structural constraints of a motion picture. As a result, when o...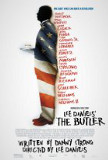 Butler, The
Calling Forrest Gump… Calling Forrest Gump… With The Butler, director Lee Daniels has managed to "Gump" the Civil Rights movement. That's not necessarily a bad thing but there are times when so many famous cameos threaten to become a distra...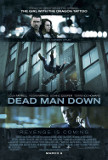 Dead Man Down
Is revenge a viable path to redemption? That's the question posed by Niels Arden Oplev's Dead Man Down, the Danish director's introduction to U.S.-funded productions. With a cast populated by serious actors (not necessarily A-list stars but men and...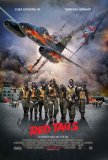 Red Tails
I wanted to like Red Tails. I really did. Largely financed by George Lucas (whose fingerprints are all over the final cut), this movie tells a story - that of the 332nd Fighter Group (a.k.a. "The Tuskegee Airmen") - that could combine dramatic powe...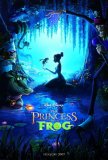 Princess and the Frog, The
When Disney mothballed traditional animation in 2004 following a series of disappointing box office underperformers, the blame was placed upon changing tastes - that viewers preferred the more eye-popping style of computer-generated images to the "... Brave One, The
The usual function of the "revenge flick" is to allow the viewer to vicariously experience the brutal pleasure of executing that "dish best served cold." It's a basic case of good versus evil, with the former striking back against the latter. The... Awake
As is often true of "high concept" movies like this one, the most interesting aspect - the hook that gets us into the theater - does little more than add some color. Awake, the writing/directing debut of Joby Harold (who might not be given another...