Movies starring Terrence Howard Brave One, The
The usual function of the "revenge flick" is to allow the viewer to vicariously experience the brutal pleasure of executing that "dish best served cold." It's a basic case of good versus evil, with the former striking back against the latter. The... Iron Man
Iron Man is a different breed of superhero movie - a film that remembers it's possible to be outside the target demographic and still enjoy a tale set in this genre. What makes Iron Man interesting isn't the storyline which, except for a few wrink...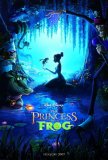 Princess and the Frog, The
When Disney mothballed traditional animation in 2004 following a series of disappointing box office underperformers, the blame was placed upon changing tastes - that viewers preferred the more eye-popping style of computer-generated images to the "...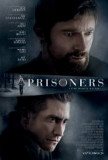 Prisoners
Whodunits are rarely a good playground for Hollywood films. The average mystery, whether a stripped-down Agatha Christie-esque tale or a more complex endeavor, is too demanding for the structural constraints of a motion picture. As a result, when o... Mr. Holland's Opus
When The American President was released, many knowledgeable movie-goers commented how the sentimentality of its "feel good" storyline recalled the work of director Frank Capra. Now, with Mr. Holland's Opus, another Capra-esque motion picture has ...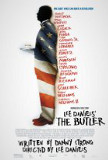 Butler, The
Calling Forrest Gump… Calling Forrest Gump… With The Butler, director Lee Daniels has managed to "Gump" the Civil Rights movement. That's not necessarily a bad thing but there are times when so many famous cameos threaten to become a distra... St. Vincent
Call it the Grumpy Old Man syndrome. In recent years, there has been a spate of movies about hoary curmudgeons bonding with kids. From Bad Santa to Bad Grandpa, it's all about oldsters learning life lessons from youngsters and vice versa. St. Vin... Idlewild
For today's audiences, for whom the 1980s are ancient history, how is it possible to generate interest in a Prohibition-era period piece set in the town of Idlewild, Georgia? First-time director Bryan Barber has what he hopes is the answer: gather...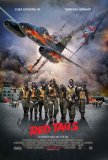 Red Tails
I wanted to like Red Tails. I really did. Largely financed by George Lucas (whose fingerprints are all over the final cut), this movie tells a story - that of the 332nd Fighter Group (a.k.a. "The Tuskegee Airmen") - that could combine dramatic powe...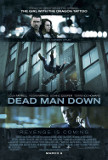 Dead Man Down
Is revenge a viable path to redemption? That's the question posed by Niels Arden Oplev's Dead Man Down, the Danish director's introduction to U.S.-funded productions. With a cast populated by serious actors (not necessarily A-list stars but men and...