Movies starring Tom Wilkinson In the Bedroom
In the Bedroom is arguably one of the year's most anticipated independent releases - a movie whose incessant buzz at Sundance carried it at the crest of a wave to Toronto, then placed it in theaters before the end of the year. For those unable to ... Eternal Sunshine of the Spotless Mind
A unique romantic comedy, unfettered by the normal expectations of the genre, is a rare and wondrous thing. That's precisely what director Michel Gondry, working from a screenplay by Charlie Kaufman (Being John Malkovich, Adapatation), delivers. ... Batman Begins
Of all the major comic book characters to transition to a less static visual media, none has been more mistreated than the Bat-Man. As originally envisioned by creator Bob Kane in 1939, Batman was a dark character who walked the tightrope between ... Priest
The Catholic community's outcry against Priest has already begun, and it will doubtlessly become more intense before it abates. One of the most disturbing elements of any organized protest of this sort is that most of those involved will not have ...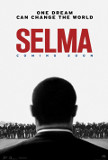 Selma
Selma offers a warts-and-all snapshot of half-century old American history: events beginning around the first of January 1965 in Selma, Alabama and culminating with the triumphant third march to Montgomery and President Johnson's introduction of ... Girl with a Pearl Earring
Girl with a Pearl Earring is the first feature for director Peter Webber. Most freshman filmmakers don't come close to Webber's level of accomplishment, and (not to take anything away from him) some of the credit must certainly be parceled out to ... Oscar and Lucinda
Ralph Fiennes is carving out a nice niche for himself in the genre of period piece romances. For his followup to the Academy-beloved The English Patient, he has once again turned to a love story, this time directed by accomplished Australian... Ride with the Devil
Most Civil War films - and there have been quite a few over the years - have a tendency to skew their perspective towards the Northern viewpoint. It's not hard to understand why - the old South may have been North America's final refuge for a gent... Full Monty, The
The Full Monty is the third recent dramatic comedy to emerge from the United Kingdom to illustrate the effects of unemployment on the individual and the family. Like Brassed Off! and The Van, The Full Monty combines humor with light drama to e... Michael Clayton
When it comes to motion pictures, there are essentially two kinds of thrillers: visceral thrillers, which rely on action to generate tension and excitement, and intellectual thrillers, which burn more slowly but are often more satisfying in the end...