Movies starring Warren Beatty Bonnie and Clyde
In America, we love our gangsters. Even today, nothing captures our attention like a good real-life crime story. The O.J. Simpson saga dominated the news for over a year, and O.J. has none of the allure ascribed to some of the "greats." More Amer... Bulworth
I'd like to say that Bulworth is the best political satire in years, but the truth is that is has tough competition from Barry Levinson's corrosive Wag the Dog in that department. Both films succeed admirably, but, although each takes aim at the s...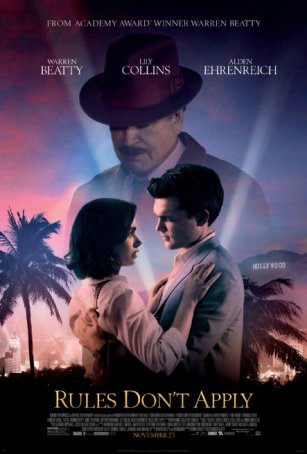 Rules Don't Apply
Rules Don't Apply is a strange, schizophrenic sort of movie. Despite moments of emotional strength and bursts of quirky comedy, the film is undone by its generally lethargic tone and the film's insistence to shift its focus from the putat...