Movies starring Woody Allen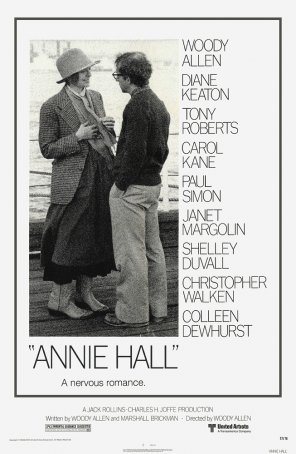 Annie Hall
In today's climate, it may no longer be in vogue to offer a laudatory assessment of Woody Allen's 1977 Oscar-winner, Annie Hall but, dammit, this is a really good movie and doesn't deserve the opprobrium it sometimes receives because of ...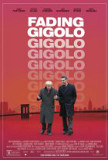 Fading Gigolo
Everyone knows John Turturro as an actor. After starting out his career during the early 1980s, he became a regular in movies made by Spike Lee and The Coen Brothers. He has worked for Martin Scorsese, Woody Allen, and Robert Redford. And, when he ...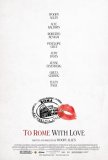 To Rome with Love
Once upon a time, calling a movie "lesser Woody Allen" might be considered a slap in the face. Now, it's more-or-less expected. In the last decade, Allen has directed two good movies: Match Point and Midnight in Paris. Everything else has been med... Casino Royale
The only James Bond story for which Albert Broccoli never obtained the rights is Casino Royale. Those are held by Charles Feldman, who, following the success of Dr. No, From Russia with Love, and Goldfinger, decided that he wanted to make his ... Antz
In the Magic Kingdom, they must be getting nervous. For years, Disney has had a death grip on the animated market, but, as we enter the latter years of the 1990s, the corporation that gave us Bambi and Snow White is finding their dominance cha... Manhattan
There are three kinds of Woody Allen movies: the comedies, the dramas, and the hybrids. Manhattan, which many critics believe to be Allen's most complete motion picture, belongs solidly in the third category - it has plenty of humorous lines (some... Scoop
Woody Allen fans were thrilled when his 2005 feature, Match Point, signaled a return to form for the respected director. That, as much as anything, fueled anticipation for Scoop. There were reasons for optimism. The film, like its predecessor, i... Mighty Aphrodite
The film opens in an amphitheater in Greece, with an appropriately-garbed Greek chorus chanting of the deeds of Achilles and Oedipus. Suddenly, unexpectedly, the masked men and women decide to switch to the tale of Lenny Weinrib (Woody Allen) -- d... Deconstructing Harry
Deconstructing: To write about or analyze in a way that questions traditional assumptions about certainty, identity, and truth, asserts that words can only refer to other words, and attempts to demonstrate how statements about any text subvert the... Everyone Says I Love You
In the past decade, only two live-action, mainstream musical motion pictures have been released. While the first, Little Shop of Horrors, met with some success, the second, Newsies, was a box-office disaster. The poor performance of the Disney-ba...