ReelViews for movies with cinematographer 'Matthew F. Leonetti' 2 Fast 2 Furious
There's good news and bad news about 2 Fast 2 Furious, the moronic follow-up to The Fast and the Furious and a contender for the worst movie of 2003. The good news is that it's better, albeit marginally, than Freddy Got Fingered. The bad news is th... Along Came a Spider
Here's one important rule about film criticism and review writing: the harder you have to think to find something noteworthy or laudable about a motion picture, the less likely it is to get a recommendation. So, although there are some things to ... Butterfly Effect, The
It is likely that a number of reviews are going to describe The Butterfly Effect as a "science fiction" movie. Nothing could be further from the truth - little that occurs during the course of this film relates to science or technology, and to for... Dawn of the Dead
It takes guts to remake a movie that is commonly considered a classic. Of course, that hasn't stopped filmmakers in the past - attempts have been made to modernize such "untouchables" as Casablanca and It's a Wonderful Life, with predictably unfor... Dead Again
Of the eight movies committed to celluloid by director Kenneth Branagh, five of them have been either adapted from one of Shakespeare's plays (Henry V, Much Ado About Nothing, Hamlet, Love's Labour's Lost) or have made significant use of the Bard's...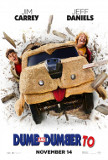 Dumb and Dumber To
What propels filmmakers to make a sequel to a 20-year old film? Is it nostalgia for the brand of comedy that characterized the original? Is it desperation on everyone's part to revive flagging careers? Or is it Hollywood's acceptance that recogniz... Fast Times at Ridgemont High
Because Fast Times at Ridgemont High arrived in movie theaters during the height of the '80s "teenspoitation" era, it has often been unfairly lumped together with Porky's and its successors and copycats. In reality, Fast Times is smarter and more per... Fever Pitch
I will be surprised if this film does well in New York City. Yankees fans, accustomed to success, are still smarting from last year's humiliating debacle, and a romantic comedy that capitalizes on the Red Sox's triumph is unlikely to pack theaters ...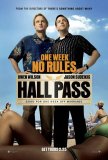 Hall Pass
In 1998, Bobby and Peter Farrelly pushed the raunchy comedy envelope with their breakout hit, There's Something about Mary. Since then, two things have changed: the Farrelly Brothers have become softer (Exhibit A: their PG-13 2005 romantic comedy, ... Heartbreak Kid, The
Combine the Farrelly Brothers (Bobby and Peter) with Ben Stiller, a Cameron Diaz lookalike, and a copious dose of bodily fluids in a raunchy romantic comedy, and what do you get? Not There's Something About Mary II, that's for sure, although that ...