Movies with cinematographer Hiro Narita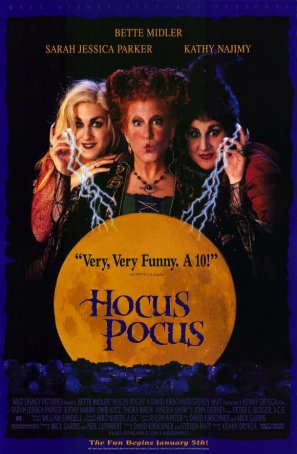 Hocus Pocus
It's 1693 and a trio of witches (Winifred, played by Bette Midler; Sarah, played by Sarah Jessica Parker; and Mary, played by Kathy Najimy) are preparing a spell that will ensure them immortality and eternal youth. However, before the magic is... Arrival, The
The biggest alien invasion picture of the summer of 1996 is Independence Day. But it's not the first. The Arrival, with a significantly lower budget than Fox's July 3 release, has that distinction, and, while this particular film doesn't boast an... Rocketeer, The
The Rocketeer is a superhero movie, but it's a superhero movie of a different flavor. This isn't a Batman or a Superman clone. It isn't about a vigilante out to stomp out crime or a visitor from another world using his powers to advance truth, ju...
Star Trek VI: The Undiscovered Country
"Captain's Log, Stardate 9529.1: This is the final cruise of the Starship Enterprise under my command. This ship and her history will shortly become the care of another crew. To them and their posterity we commit our future. They will continue... James and the Giant Peach
Almost everything that was true of 1993's Nightmare Before Christmas holds for 1996's James and the Giant Peach. Based (rather faithfully) on Roald Dahl's children's story, this movie uses a combination of live-action sequences and stop-motion an...