Movies with cinematographer Tom Stern Mystic River
With Mystic River, Clint Eastwood has rebounded nicely from the failure of his mediocre previous effort, Blood Work. Absent from the screen but behind the camera for the first time since Midnight in the Garden of Good and Evil, Eastwood concentrat... Things We Lost in the Fire
Things We Lost in the Fire represents Danish-born Susanne Bier's first foray into studio-funded American cinema. The transition is seamless - Bier's signature style of simple shots and frequent close-ups remains intact and her choice of material f... Million Dollar Baby
Warning! Beginning with paragraph #4, there are spoilers. Viewers who like virginal movie experiences should proceed at their own risk. What a marvelous return to form Clint Eastwood has made following the disaster of Blood Work. In fact, one ...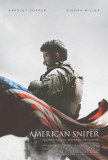 American Sniper
American Sniper lifts director Clint Eastwood out of the doldrums that have plagued his last few films. Loosely based on the life of decorated Iraq War veteran Chris Kyle, the movie not only represents the best effort from Eastwood since his Oscar-wi...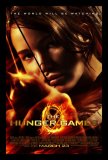 Hunger Games, The
The Hunger Games comes charging out of the gate with a daunting task: fill the chasm in the fangirl cinematic franchise machine created by the completion of the Harry Potter saga and the impending end to all things Twilight. The Hunger Games cycle ... Romance and Cigarettes
Sometimes, it's virtually impossible to understand how things work in Hollywood. Crap like Captivity and Norbit get releases while offbeat, enjoyable productions like Romance and Cigarettes languish. The film received its world premiere two years... Flags of Our Fathers
Flags of Our Fathers is Clint Eastwood's homage to the honored dead of World War II as well as a meditation upon how an icon is formed. Based on the book by James Bradley and Ron Powers, the movie centers around the Battle of Iwo Jima, one of the ... Letter from Iwo Jima
Letters from Iwo Jima is a unique American-made war movie for at least two reasons: it depicts the battle from the perspective of the losers and it represents the United States as the "enemy." Coupled with Flags of Our Fathers, Letters from Iwo Ji... Last Kiss, The
I recommend The Last Kiss, but not without a misgiving or two. This movie is essentially a celebration of yuppie angst. It's about people in their late 20s who have issues with commitment and monogamy, who have lost their way and are trying to fin...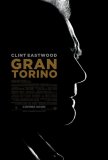 Gran Torino
Gran Torino is an amazingly over-the-top anti-racism parable but, despite its obvious shortcomings, it is nevertheless effective and affecting. The storytelling style is old fashioned in what it does and unsubtle in the way it goes about doing it,...