ReelViews for movies directed by 'P.J. Hogan'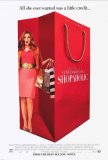 Confessions of a Shopaholic
It has been a long time since I came as close to walking out of a movie as I did with Confessions of a Shopaholic. Not only did I find this production to be irritating, unfunny, and lacking in entertainment value, but I found its underlying slavis... Muriel's Wedding
The previews for Muriel's Wedding liken this latest Australian import to two of its predecessors, Strictly Ballroom and The Adventures of Priscilla, Queen of the Desert. These are inaccurate, not to mention misleading, comparisons. Those expe... My Best Friend's Wedding
My Best Friend's Wedding is the estrogen alternative to the vast quantity of testosterone being pumped out by the other major June releases: Con Air, Speed 2, Batman and Robin, and Face/Off. As the summer's centerpiece romantic comedy, My Best ...