ReelViews for movies directed by 'Paul W.S. Anderson'
Alien vs. Predator
Alien Vs. Predator is a gimmick - an all-too-blatant attempt to lure fanboys away from their computer games and into theaters. It's not likely that the movie will be of great interest to anyone else, except perhaps as a curiosity. As an attempt to...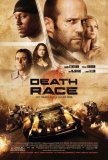 Death Race
Whether by coincidence or design, the three week period from August 20 through September 10 has been dominated over the last five years by Jason Statham. In 2004, there was Cellular. In 2005, there was Transporter 2. The 2006 entry was Crank, fo...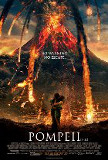 Pompeii
Pompeii is a big, glorious, cheesy mess. A fusion of Gladiator and Dante's Peak, it can't decide whether it wants to be an action film about coliseum combatants or a disaster flick. Predictably, by trying to be both, it ends up being good as ne...