Movies directed by Nick Cassavetes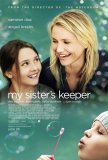 My Sister's Keeper
Death is as natural a part of life as is birth; every existence ends in the former as it begins in the latter. Human beings, however, have a natural aversion to addressing death in an open and honest manner. It's as unsuitable for polite conversa... Alpha Dog
It goes without saying that it's dangerous for a lamb to spend time in the den of wolves, but when that lamb lingers longer than is necessary, the result is guaranteed. Alpha Dog, the 2006 Sundance Closing Night film whose resemblance to a real-lif... Notebook, The
I have not read Nicholas Sparks' The Notebook, but I have heard good word-of-mouth about the novel. Sadly, the elements that made the book special did not survive the transition to the screen. The Notebook, as adapted by Nick Cassavetes from a sc...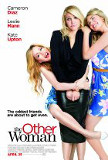 Other Woman, The
Has it come to this for director Nick Cassavetes? The son of acclaimed iconoclast filmmaker John Cassavetes, Nick has been toiling in mostly indie circles for the better part of his career, making some fine motion pictures in the process: Unhook th...