Movies directed by Phillip Noyce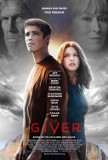 Giver, The
Since Jeff Bridges optioned the rights to Lois Lowry's The Giver shortly after its 1993 publication, the tale has been on a slow track to production. Bridges, however, didn't give up and, although his original choice for the title character passed ...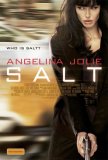 Salt
Salt is more than mere seasoning; it's a full bouillabaisse comprised of bits and pieces of James Bond, The Manchurian Candidate, The Bourne Identity, TV's 24, and the Nelson DeMille novel The Charm School. What begins with a delicious appetizer, ... Sliver
On the rebound from a lifeless seven-year marriage and trying to get her personal life back on track, Carly Norris (Sharon Stone) decides on a change in venue and opts to move into an upscale Manhattan high-rise. There she meets a trio of unusual ... Catch a Fire
It would be easy to dismiss Catch a Fire as yet another story of a heroic rebel fighting against an oppressive regime. That would be an accurate high-level description of the story, but it neglects the intangibles: solid acting, effective direction... Rabbit-Proof Fence
At one point in history, indigenous populations around the globe were evolving slowly and happily, whether in North America, South America, Africa, or Australia. Then, spearheaded by a wave of intrepid explorers, came the Europeans, spreading out ...