Movies directed by Robert Luketic Legally Blonde
Legally Blonde fits into the niche occupied by motion pictures like Clueless, Dick, and Romy and Michelle's High School Reunion - that is to say, films in which an airhead heroine captures our affection and overcomes her vacuous disability to trium...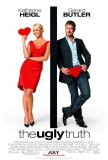 Ugly Truth, The
Hollywood, it seems, has lost the knack of how to make a good romantic comedy. The best two such films of 2009, Adventureland and (500) Days of Summer, have come down the indie trail. The major studios are unwilling to fund any production that do... 21
21 is a perfect example of how something that's "based" on a true story can nevertheless exist mainly in the realm of fiction. While it's true that the source material for the movie, Ben Mezrich's Bringing Down the House relates events that actuall... Win a Date with Tad Hamilton
One reasonable way to judge a romantic comedy is to ask how strong a rooting interest the viewer has in the coupling that is destined to occur at the end of the film. In Win a Date with Tad Hamilton!, the desire is lukewarm. The central flaw here... Monster-In-Law
Monster-in-Law is appalling misfire of a comedy - a motion picture that takes a situation ripe for the blackest vein of satire and reduces it to a puerile and edgeless pile of goo. Forgive me for a moment if I bemoan the lost potential here. Give...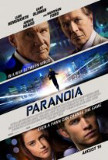 Paranoia
I've seen movies like this more often than I'd like to admit: glitzy thrillers with less intelligence than a smart rutabaga where big-name actors pick up a paycheck while trying with limited success not to embarrass themselves and the studio keeps ...