ReelViews for 'Animated' movies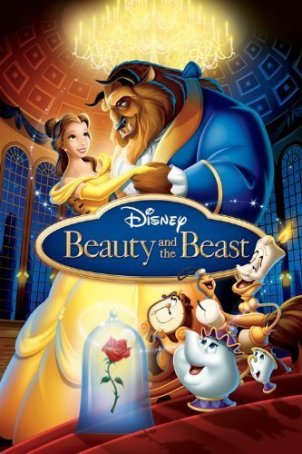 Beauty and the Beast
Walt Disney's 1991 instant classic, Beauty and the Beast, is not only the finest animated movie ever made, but deserves a prominent position on any list of all-time greats. Although not the highest grossing Disney production, nor the best-reme...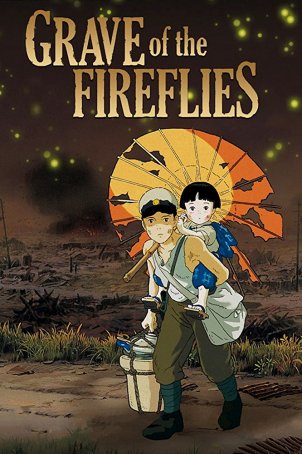 Grave of the Fireflies
Grave of the Fireflies, a 1988 production from the famed Japanese animation house Studio Ghibli, is perhaps the saddest animated movie ever made. As emotionally wrenching as any live-action film, Grave of the Fireflies resets expectations of ... Shrek
Dreamworks Pictures' wonderful, whimsical Shrek proves to be the latest family film to live up to its billing. With its blend of high adventure, light romance, and double-layered dialogue (which will take on a slightly different meaning for the un... Lion King, The
"Hamlet" meets The Jungle Book - that's what The Lion King is - adding, of course, a few special touches all its own. Disney's 32nd animated feature film is its darkest since The Black Cauldron, and, in many ways, a departure from the light-hearte... Little Mermaid, The
It's hard to believe that it's only been eight years since The Little Mermaid made its first appearance in movie theaters. Since the film's bow in 1989, when it introduced Disney's "new era", the studio has released six animated features (plus... Aladdin
One wonders what Disney is going to come up with next, and whether they'll be able to continue at the high level of quality attained by their recent batch of films. 1989's The Little Mermaid is nothing short of delightful, and Beauty and the Bea... Toy Story
Ever wonder how toys apparently get from one place to another with no human help? Toy Story, Disney's first feature-length foray into computer animation, postulates that they do it all by themselves. Toys have their own magical world which comes ... Toy Story 2
Four years ago, the release of Toy Story forever changed the face of animated motion pictures. The astonishing, three-dimensional quality of John Lasseter's work amazed both average movie-goers and hard-to-impress critics. Now, in 1999, the toys a... Mulan
My concept of a "family film" is a movie that can be enjoyed by viewers of all ages: undiscriminating young children, teenagers with short attention spans, and adults with somewhat more refined standards. Unfortunately, too often Hollywood eq... Pocahontas
Anyone who expects historical accuracy from a Disney animated feature should be ashamed of themself. Those approaching Pocahontas in anticipation of a true-to-history account of the early days of Jamestown are in for a rude awakening. In real...