Movies in the Horror/Comedy genre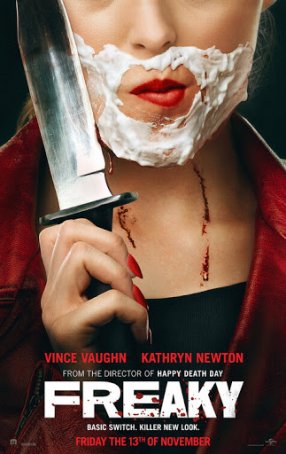 Freaky
Blumhouse has an uncanny ability to identify projects that sound compelling on paper but are less attractive when watched on-screen. Freaky is the latest of these. Originally dubbed Freaky Friday the 13th, the movie weds traditional slasher fi...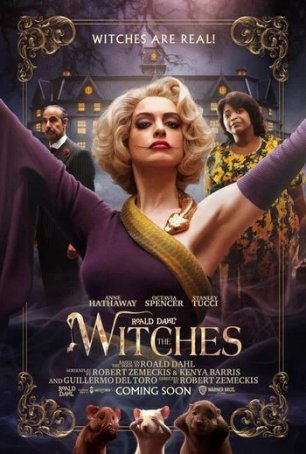 Witches, The
Once upon a time, Robert Zemeckis was a visionary filmmaker. His early resume reads like a list of well-remembered classics: Back to the Future, Who Framed Roger Rabbit, Forrest Gump, The Polar Express… But Zemeckis has fallen on hard times a...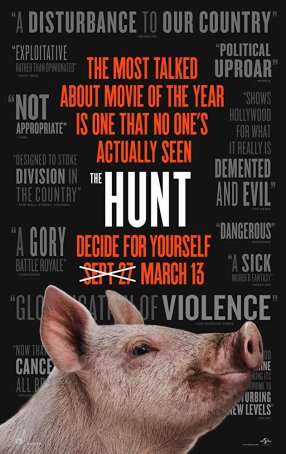 Hunt, The
As a piece of social satire, it could be argued that The Hunt runs too long. A similar complaint could be made about this as a horror/thriller property. As pregnant as the promise may be, there's not quite enough to fill the full 90-minute r...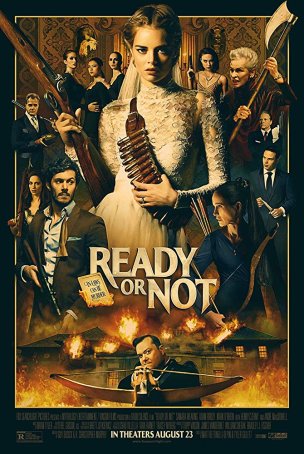 Ready or Not
Ready or Not can be described as the fusion of dark comedy with the Grand Guignol. Unafraid to venture into cinematic taboo territory for its shocks and laughs, the movie doesn't have many sacred cows. It's the kind of thing we might have ...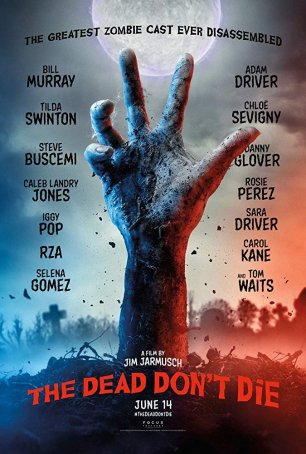 Dead Don't Die, The
In The Dead Don't Die, we get a glimpse of The Zombie Apocalypse according to hipster director Jim Jarmusch and, as one might expect, it doesn't resemble what we have come to expect based on the movies of George A. Romero or the TV series ...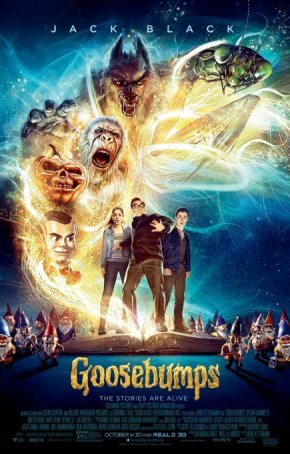 Goosebumps
At a guess, I'd say that Goosebumps will satisfy its core audience - fans of R.L. Stine's popular children's books - and bore pretty much everyone else. The film, which captures the feel if not the full charm of the written stories, comes...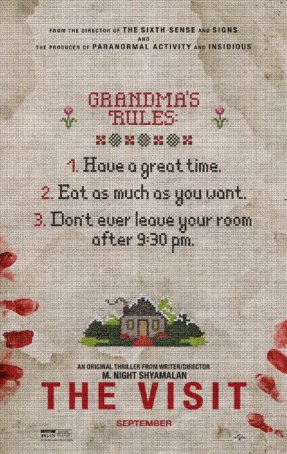 Visit, The
Two distinct problems of execution keep The Visit, M. Night Shyamalan's "comeback" from being anything more than another disappointing title on an increasingly uneven filmography. Despite a promising premise and effective "Shyamala...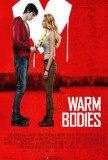 Warm Bodies
As if it wasn't bad enough that Twilight defanged vampires, turning them into whiny emo Harlequin romance heroes, now Warm Bodies has done something similar for zombies. Granted, that latter evisceration is more challenging than the former. After a...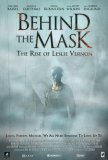 Behind the Mask
Behind the Mask: The Rise of Leslie Vernon may be the best horror spoof no one has ever seen. Or at least, that was the case when Starz/Anchor Bay dumped the film into a small number of theaters during mid-March 2007 with little publicity and no ad...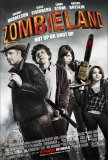 Zombieland
Simply put, most horror films are not scary. There are exceptions, of course, but those are increasingly rare. I think the last horror movie that had me on edge may have been The Mist, and that was released two years ago. Nevertheless, the genre...