ReelViews for PG movies Bed of Roses
While Bed of Roses lacks the freshness of When Harry Met Sally and the smart sensuality of Before Sunrise, it nevertheless possesses enough intelligence and energy to lift it into the upper echelon of "traditional" modern romances. And, with so ma...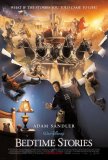 Bedtime Stories
For Adam Sandler, who has lived most of his on-screen life in the realm of PG-13, Bedtime Stories represents a new direction: family friendliness. With his characteristic sarcasm dialed down and his profanity and sexual humor nearly absent, Sandle... Bee Movie
The press notes for Bee Movie indicate that Jerry Seinfeld came up with the title before he had an inkling what the story might be. Having seen the film, I can believe that. As befits something from Seinfeld's pen, the screenplay contains a smatter...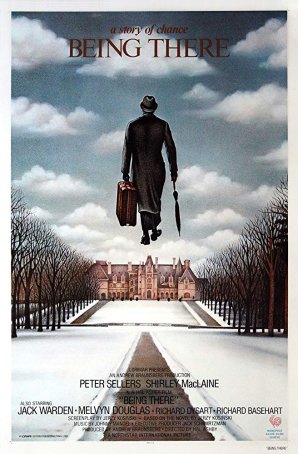 Being There
Being There, Hal Ashby's 1979 adaptation of Jerzy Kosinski's novel, is a delightfully dark comedy that, despite a cynical bent, offers viewers a good time. At the heart of Being There's popularity is a recognition that even the most simp...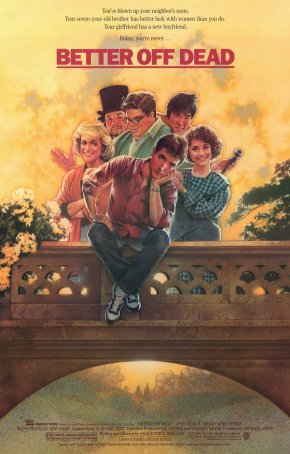 Better Off Dead
About the kindest thing that can be said about Better Off Dead is that it's a product of its time. Seen today, the movie is painfully dated and littered with unfunny material and broad "acting" that was somehow thought to be amusing. Yet,...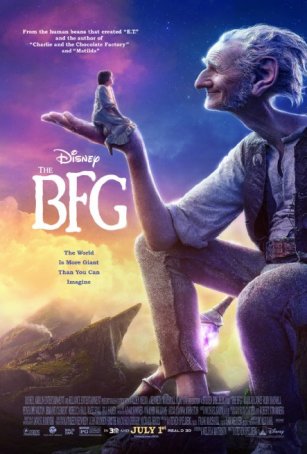 BFG, The
E.T. There, I've gotten it out of the way - the obligatory mention of the classic 1982 collaboration between director Steven Spielberg and screenwriter Melissa Mathison that every critic will make when reviewing The BFG. The truth is, howev...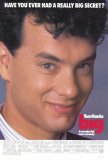 Big
Big came out of nowhere during the summer of 1988 and captured universal raves. More than two decades later, despite indications of dating, it remains a popular motion picture, in large part because it's one the few "body swap" movies - a popular ...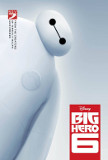 Big Hero 6
In 2013, Frozen arrived in theaters to capture the hearts, minds, and imaginations of young people (especially girls) around the world. Big Hero 6 is Disney's follow-up and it's unlikely to have the same seismic impact. Although competently made a... Black Cauldron, The
If nothing else, The Black Cauldron has become the most infamous of all of Disney's animated motion pictures. When it was first released in the summer of 1985, it was to have re- invigorated Disney' moribund animated division, which had produce...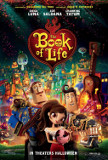 Book of Life, The
The Book of Life represents Guillermo del Toro's most hands-on foray (to date) into the realm of family friendly entertainment; this is closer in tone and sensibility to one of Tim Burton's offbeat animated films than one of Pixar's more "vanilla" ...