ReelViews for PG movies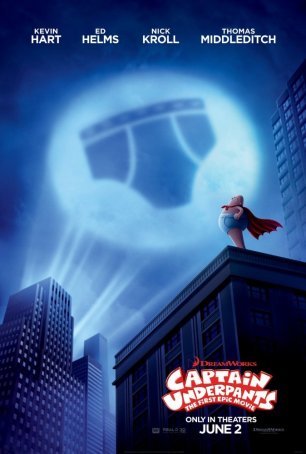 Captain Underpants
Captain Underpants (or, to use the full, far-too-long title, Captain Underpants: The First Epic Movie) gets the summer's animated roster off to a low-key start. The first of four high profile big-screen cartoons to grace theaters over the n... Caramel
Caramel could easily be dubbed a Lebanese version of Salon. The movie, the directorial debut of writer/director/actress Nadine Labaki, follows the lives and loves of five women whose paths criss-cross in Beirut. As is often the case with ensemble...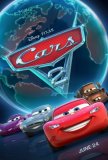 Cars 2
Seen in Disney 3-D. It was bound to happen: a dud for Pixar. Making a sequel to 2006's Cars was always something of a head-scratcher. The original movie, while possessing a certain charm, was among the studio's least inspired efforts and the dea... Casino Royale
The only James Bond story for which Albert Broccoli never obtained the rights is Casino Royale. Those are held by Charles Feldman, who, following the success of Dr. No, From Russia with Love, and Goldfinger, decided that he wanted to make his ...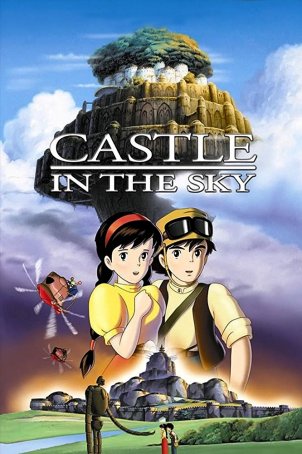 Castle in the Sky
Castle in the Sky is the third feature film by the Japanese grandmaster of animation, Hayao Miyazaki, and the first movie released by Studio Ghibli. Despite being successful in Japan and cementing Miyazaki's reputation in the worldwide anim... Cat in the Hat, The
There is an almost overpowering desire to write this review in the style of Dr. Seuss, but I will resist it - primarily because the end product is more Mike Myers and overblown production design than it is the clever text of one of the most beloved...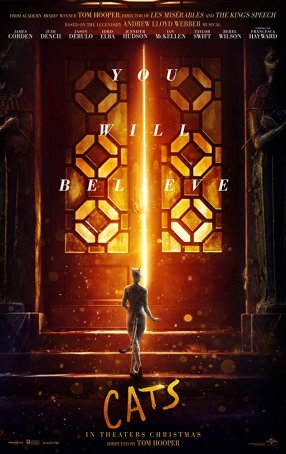 Cats
For 2019's Big Holiday Musical Extravaganza, Hollywood has gone all the way back to 1981 to choose the source material. The concept of making a motion picture version of Andrew Lloyd Webber's immensely successful stage play, Cats, has both... Chariots of Fire
Sporting events today have become rancorous, angry affairs where the motto, more frequently than not, is "win at all costs." Exhibitions of good sportsmanship are about as rare as selflessness. Everyone is out for themselves, and the displays... Charlie and the Chocolate Factory
If there is any living director who can do justice to the warped nature of Roald Dahl's "children's stories," it's Tim Burton. Charlie and the Chocolate Factory isn't the first time these two have "collaborated." Burton produced Henry Selick's anim...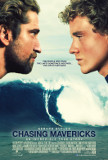 Chasing Mavericks
Chasing Mavericks feels like two completely different movies that have been mashed together. The first, a derivative and unsatisfying coming-of-age story about a Santa Cruz boy and his adopted father figure, seems uncharacteristically weak for the ...