Search for Music Grease
Grease is a perfect way to become immersed in the recent past. Not only was it one of the top box office draws in 1978, but it capped off a decade of '50s frenzy (that began, ironically, with the off-Broadway opening of the play Grease in 1972). ...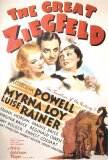 Great Ziegfeld, The
The name of "Ziegfeld" is known to many who have never heard of Florenz Ziegfeld Jr. Even 80 years after the final show was produced, "The Ziegfeld Follies" remain among the best-known high class song-and-dance stage spectacles to grace Broadway. ...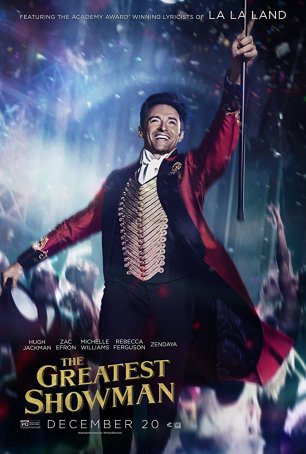 Greatest Showman, The
In style, if not substance, The Greatest Showman is reminiscent of the Disney film, Newsies. Like the 1992 live-action musical, The Greatest Showman comes to life when the characters are singing or dancing but struggles through the sequences i... Hairspray
Hairspray follows in the footsteps of Little Shop of Horrors and The Producers as campy movies that became even more campy stage musicals before returning to the screen in lavish song-and-dance productions. (Spamalot may be the next title to follo...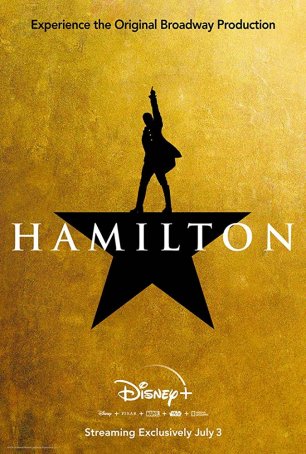 Hamilton
From its early days at the Off-Broadway Public Theater in February 2015 through its highly-anticipated opening on August 6 at the Richard Rogers Theater, it was apparent that Lin-Manuel Miranda's Hamilton was going to be the big live theater... Hedwig and the Angry Inch
It doesn't seem all that long ago when musicals were one of Hollywood's most popular genres. Each year, studios would commit millions of dollars into lavish productions featuring some of the era's song-and-dance icons: Fred Astaire, Frank Sinatra...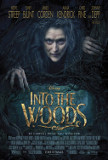 Into the Woods
Into the Woods left me out in the cold. The long-gestating cinematic adaptation of Stephen Sondheim's fairy tale-infused Broadway musical, Into the Woods can claim a clever screenplay and a few enjoyable performances but little else. The generic ...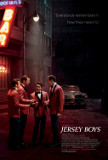 Jersey Boys
Initially, the stage-to-screen transition of the Broadway musical Jersey Boys was expected to be helmed by Jon Favreau. When Favreau withdrew, it opened the door for veteran director Clint Eastwood to take the reins. Eastwood's approach to telling ...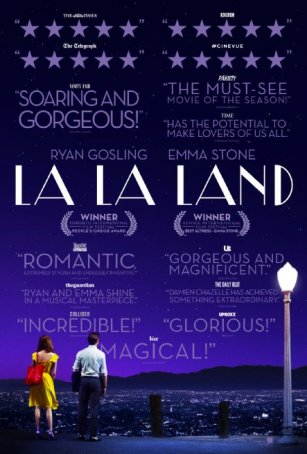 La La Land
La La Land, Damien Chazelle's much-anticipated follow-up to his stunning 2014 feature debut, Whiplash, illustrates the magic that can result when a director is fully committed to a vision. Chazelle doesn't just want to tell a story (altho...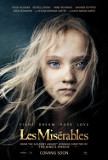 Les Miserables (2012)
Les Miserables, believed by some to be the best novel ever penned in French, has been adapted in nearly every form imaginable, including dozens of movies, television mini-series in French and English, loose "thematic reworkings," and comic books. ...