ReelViews for movies with music written by 'Graeme Revell' Insider, The
It has been four years since the events depicted in Michael Mann's The Insider occurred. Actually, to be precise, it has been four years since some of them occurred. In the interests of drama, a certain amount of "fictionalization" has taken plac... Man of the Year
Talk about a movie with an identity problem! Man of the Year doesn't know what it wants to be and, because of this indecision calls to mind a well-worn phrase: "Jack of all trades, master of none." The film contains elements of a comedy, a thrille...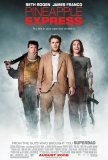 Pineapple Express
It has been said that the only way to truly enjoy a stoner comedy is to smoke a joint before watching it. Considering the quality of some of the movies wedded to this genre, I'm tempted to believe that. Thankfully, Pineapple Express is an excepti...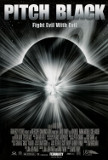 Pitch Black
It's Vin Diesel week! Suddenly, this largely unknown actor, whose only significant credits were a part in Saving Private Ryan and some voice work in The Iron Giant (as the title character), is a hot commodity with significant roles in two films op...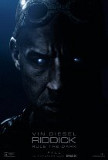 Riddick
Even after nine years, you can't keep a good man down. The indomitable protagonist of 2000's surprisingly engaging Pitch Black and 2004's disappointing The Chronicles of Riddick is back for his third go-around and, if the open-endedness of the narr... Ruins, The
The Ruins does what a good psychological horror movie should do: rely on tension rather than gore to achieve its aims. This bleak, edgy motion picture isn't concerned with appealing to the masses that flock to multiplexes to enjoy the spatterings ... Siege, The
It's not hard to argue that Edward Zwick is one of the best Hollywood film makers toiling in obscurity. Although the average movie-goer recognizes the names of directors like Scorsese, Spielberg, Zemeckis, and Stone, Zwick is relatively unknown. ... Sin City
Sin City is the most visually inventive comic book adaptation to make its way to a movie screen. While other directors have attempted to remain faithful to the look and "feel" of their source material, Robert Rodriguez has taken things a step furt... Strange Days
December 30, 1999: the penultimate day of the penultimate year of the century (the 20th century doesn't officially end until the close of 2000). In Los Angeles, the "biggest party of all time" is already underway. Crime is flowing as freely... Street Kings
Street Kings has the look and feel of an '80s cop thriller. Despite the predictability of the overall story arc, there's suspense and tension to be found between the credit sequences, but the movie is saddled with an ending that is both improbable...