Movies with music written by Danny Elfman Simple Plan, A
Beware things that are described as "simple." While this is not the central message of A Simple Plan, it's certainly a byproduct. From the real world, we all know that things which are supposed to be simple - a basic plumbing job, minor car repai... Hulk
Hulk represents the most involving superhero motion picture since >Superman soared skywards in 1978. By taking its time to develop characters and situations, Hulk does what so many action/adventure movies fail to do - allow us to really feel for t... Nightmare Before Christmas, The
When I was a child, one of the reasons I enjoyed the Christmas season so much was the annual arrival of those endlessly-repeated television specials: Rudolph, the Red-Nosed Reindeer, Santa Claus is Coming to Town, The Year Without a Santa Claus. ...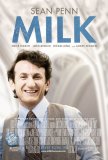 Milk
30 years have passed since the assassination of San Francisco Supervisor Harvey Milk and, the ballot passage of California's recent Proposition 8 notwithstanding, advances have been made in the area of gay rights, although there are still many hurd... Chicago
Once upon a time, a Broadway musical like Chicago would have automatically received a silver screen treatment – but that was before the popularity of the movie musical crashed and burned. Nevertheless, the enthusiasm surrounding the 1996 revival... Sommersby
The United States Civil War has ended, and Jack Sommersby (Richard Gere) is returning home to a farm in ruins and a wife (Jodie Foster) who wishes he was dead. It's up to Jack to prove is that he's no longer the person he was six years ago when ... Freeway
What happens when you cross The Brothers Grimm with David Lynch, and throw in a little Quentin Tarantino for good measure? The result, or something very much like it, can be found in Matthew Bright's brilliant, incisive satire, Freeway, which upda...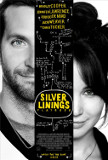 Silver Linings Playbook
Silver Linings Playbook is a quirky adult romantic comedy that goes beyond the standard rhythms of the genre. Although this is a funny movie, there's an edge to the humor, not unlike what we have become accustomed to in the work of Alexander Payne.... Civil Action, A
Let me begin this review by stating that I am weary of courtroom dramas. This is in large part because of John Grisham, whose popularity has encouraged screenwriters exploring this genre to fall into familiar, predictable patterns. Seen in retros... Spider-Man
Recent times have been good to Marvel comics, and the long-anticipated arrival of Spider-Man represents the latest step up the ladder. Long the underdog in the motion picture arena, Marvel has at last been able to catch up to rival DC comics by pl...