Movies with music written by David Shire Zodiac
Zodiac is a police procedural - a sort of souped-up, ultra-long episode of Law & Order. Based on the 1986 "true crime" book by Robert Graysmith, the movie looks back on one of the nation's most sinister unsolved crimes: the Northern California ser... 2010
The 16-year wait between the 1968 opening of 2001: A Space Odyssey and the 1984 release of 2010 doesn't represent the longest interval between a movie and its direct sequel (that distinction probably belongs to Gone With the Wind/Scarlett, although...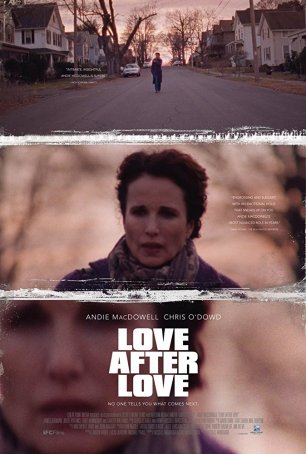 Love After Love
Over the years, movies have given us countless meditations on death and mourning, many of them hopelessly artificial and cloying. When something like Love after Love comes along with its unsparing look at this process, the result can be uncomf...